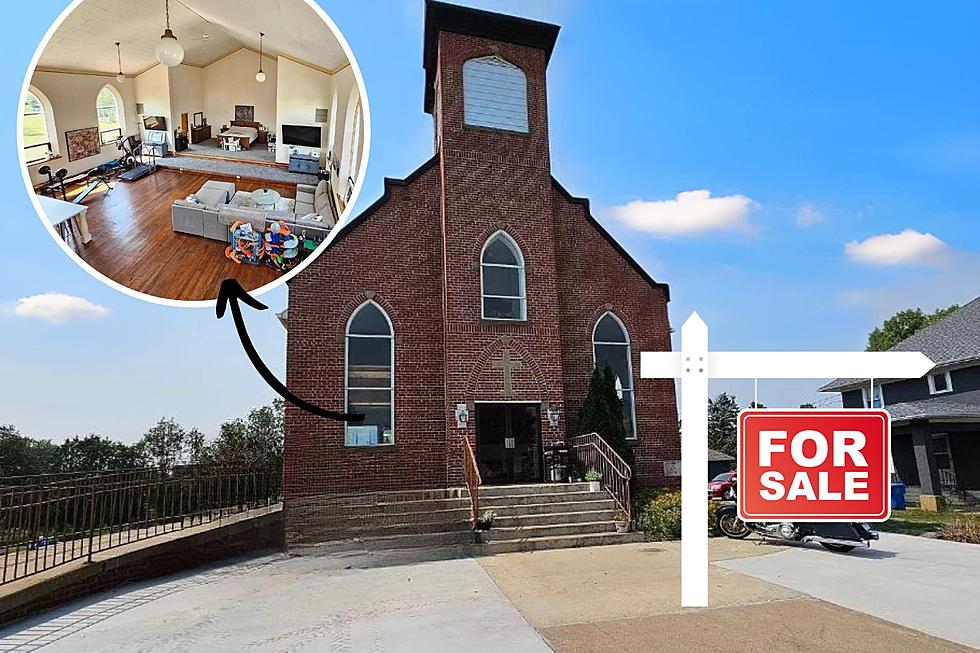 Amazing Church-Turned-Home for Sale Just 40 Minutes from Rochester
Mitchell Walch, Coffee House Real Estate LLC via Zillow / Canva
If you're looking for a home but you don't want your typical cookie-cutter house, I've got just the place for you. This home is for sale in Altura, Minnesota, just 40 minutes east of Rochester, Minnesota, and it used to be a church!
As someone who loves interior design, I'm just picturing all of the ways you can make this space incredible and really stand out. I almost want to buy it myself!
Amazing Church-Turned-Home for Sale Just 40 Minutes from Rochester
A church that was turned into a home, with the possibility of it being a duplex, is currently for sale. It's a short distance from Rochester, MN in the town of Altura, MN.
Gallery Credit: Carly Ross
PICS: Midwest Mansion with a 5,000 Sq.Ft. Doomsday Bunker
A massive Michigan home is currently for sale. It has tons of insane amenities, including a 5,000 sq.ft. bunker.
Gallery Credit: Carly Ross