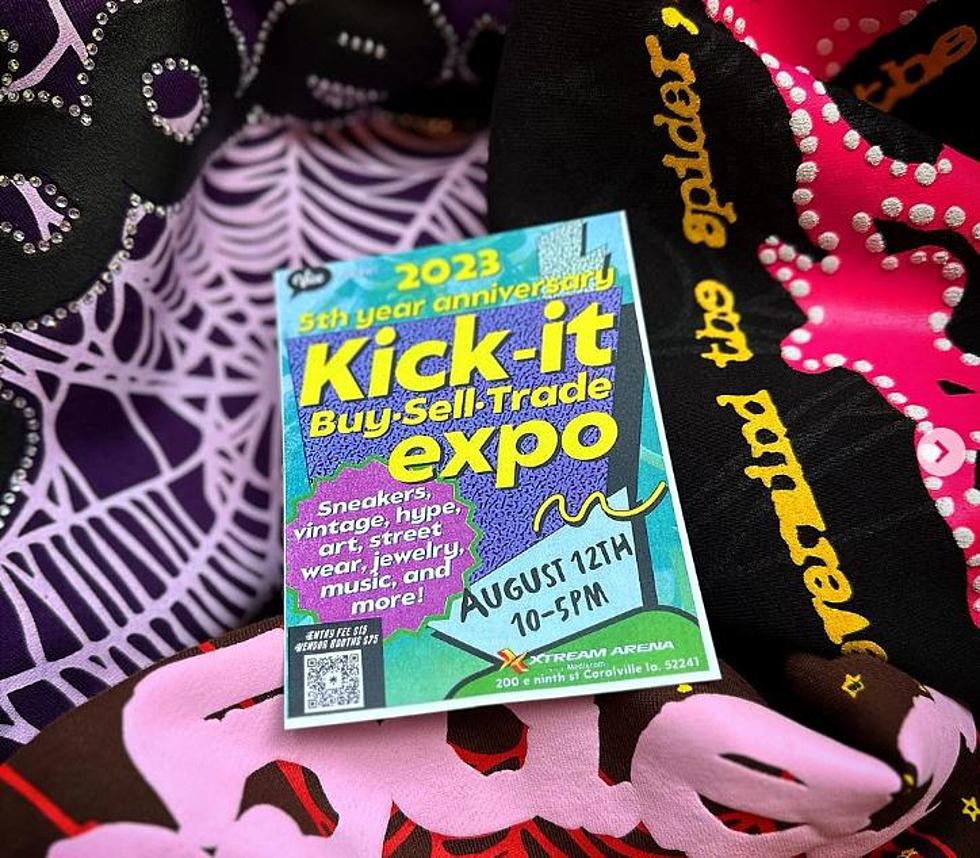 Huge Vintage Expo Comes to Eastern Iowa
Courtesy of Vice Iowa City
Huge Vintage Expo Comes To Eastern Iowa
One of my favorite things to do, is check out local vintage shops or sellers. This event in Coralville is perfect for anyone who is looking to add some cool vintage pieces to their collection.
Over the past year, I've been exploring the world of vintage/resale clothes and shoes. It all started when Square One Vintage opened for business in Cedar Falls. I found some really awesome pieces that have become staples in my wardrobe.
After some successful finds, I started to dip my toes into this interesting space and discovered an exciting event that's going on in August here in Eastern Iowa.
VICE Presents Kick-It, a buy, sell, and trade expo that will be bringing in vendors from all across the Midwest to the Hawkeye State. This is the five-year anniversary of the initial Kick-It expo and it's already set to be an exciting day!
"We are proud to have reached this incredible milestone and want to thank each and every one of you for your support over the years," the organizer for the event said on social media.
"...whether you are a seasoned reselling entrepreneur or simply looking to discover new arts and fashions, we have something for everyone."
Here's a bit of a sneak preview of a few of the vendors that will be coming to Coralville:
The Streetwear Contact
Vileta Vintage
Sneaker Vibes
Fueled By Vintage
The Jean Junkie
Giant Vintage
Sole Street
563 Vintage
Solesfrom Pak
Kicks.ZB
Square One Vintage
Tribute Kicks
Ben Got Kicks
The Sneaker Vault QC
Vice
The expo is scheduled for Saturday, August 12th from 10:00 AM to 5:00 PM in Coralville at the Xtreme Arena. Located at 200 East 9th Street, tickets for this event are still on sale and only cost $15 for general admission.
Some other cool things that will be going on at the expo include, a back-to-school giveaway with free school supplies, free kids' haircuts, raffles, games, and prizes!
Stay up to date with everything going on in Eastern Iowa by downloading the free station app from your app store. Also, do not forget to follow the station across all social media platforms so you can be in the know about other exciting events coming to our neck of the woods.
Pershing Square Restaurant in NYC
One restaurant in New York City has an interesting connection to one Iowa celebrity. This spot was a filming location for an Iowa adjacent actress.
Strangest Rental Properties In Iowa
Here are just some of my favorite strange and cool rental properties that you can check out in Iowa!