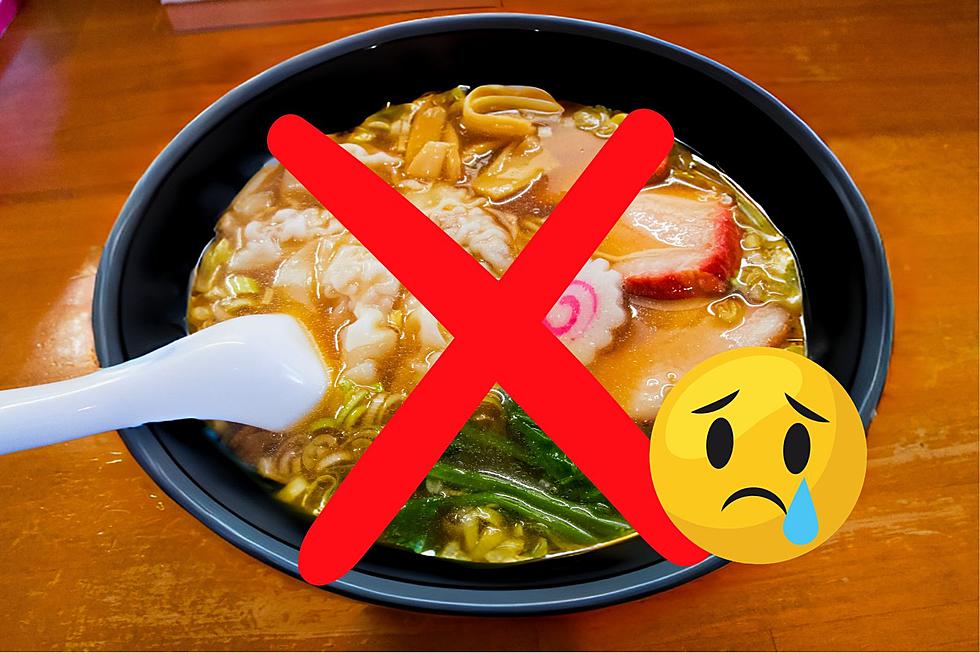 Popular Ramen Shop is No Longer Coming to Rochester
Canva
We've had a lot of restaurant news lately! New restaurants opening, a restaurant in town closing. And now it appears we have news of a restaurant that had teased they were coming to Rochester, Minnesota that is no longer opening in our neck of the woods.
ICYMI: Mochi Donut Shop Coming to Rochester
YUM: Korean Restaurant Opens Downtown this Week
SAD NEWS: Denny's Possibly Closing in Rochester
There's a ramen shop that's popular in the Twin Cities that I've gone to a couple of times now. It's super good and I discovered on their website that there was a Rochester location 'coming soon'!
Well, sadly, it appears that's no longer happening.
Ichiddo Ramen Not Coming to Rochester, MN
The ramen shop is called Ichiddo Ramen. They have 8 locations across the Twin Cities with three locations opening in New York, a location in Tennessee, one opening in Florida, and one already open in Illinois with one more 'coming soon'.
Back in March of 2022, I wrote a story about seeing on their website that they were going to open a location here in Rochester.
Here's a quote from that story:
The three 'coming soon' locations with addresses include a location in Eagan, Tennesee, and New York. The others that don't have addresses on their website yet are Apple Valley, Eden Prairie, Minnetonka, and Rochester. So most of the expansion is staying in the Twin Cities with a few exceptions.
Like I said, I've been to Ichiddo Ramen a couple of times. It's super good so I was so excited to have one in Rochester. Now the only 'coming soon' locations in Minnesota are both in the Twin Cities and the Rochester one has vanished
I reached out to Ichiddo Ramen and asked if they could share what happened. If/when they respond I'll update this story with the information.
10 Best Spots in Rochester to Get Delicious Soup
It's getting chilly out and nothing is better this time of year than a warm bowl of soup. Here are some of the best spots in Rochester, Minnesota to get soup in alphabetical order.
Gallery Credit: Carly Ross