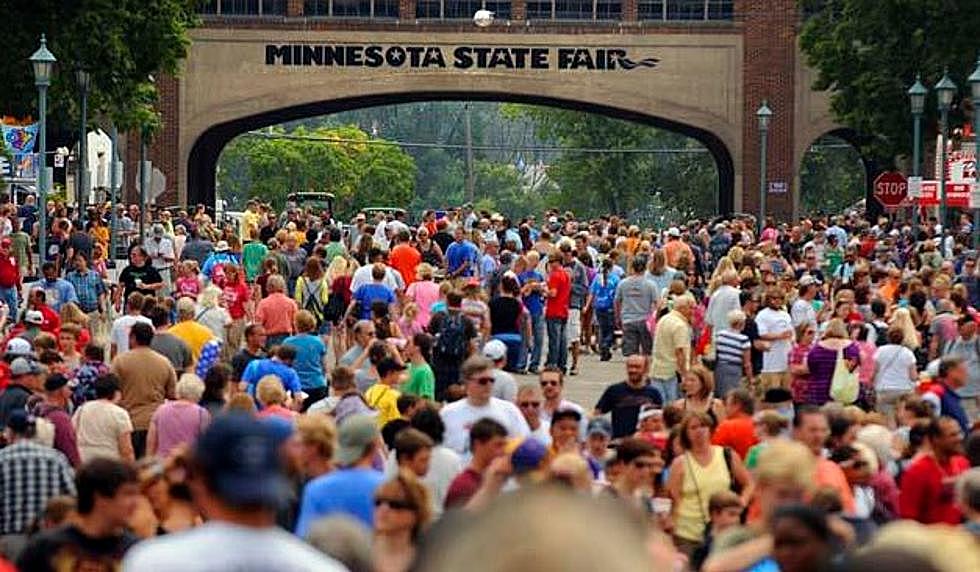 Iconic Minnesota State Fair Food Stand is Closing after 92 Years
Minnesota State Fair
Two Minnesota State Fair food stands have decided to close and won't be coming back to the Minnesota State Fair. One of these food stands is pretty iconic to the fair and has been there for 92 years.
Why Are these Food Stands Closing?
Both of the food stands that are closing are owned by the same company, Davis Concessions. Davis Concessions was started back in 1929 by brothers Barney and Jim Davis. The company has stayed in the family ever since but because of a recent family death, the current owners decided it's time to close up shop.
What Food Stands Are Closing at the Minnesota State Fair?
The two food stands owned by Davis Concessions at the state fair are The Potato Man and Sweety and Rainbow Ice Cream. You might not recognize Rainbow Ice Cream from the name but if you're a state fair-goer you'll recognize the stand.
Rainbow Ice Cream has been a food stand at the Minnesota State Fair since 1929! It has been a staple of the fair for many years. There are tons and tons of food stands at the state fair but it's sad to see such an iconic one go.
Foods That Davis Concessions Brought to the Minnesota State Fair
I had no idea that Davis Concessions was responsible for bringing so many foods to the state fair. Jim brought the Belgian waffle to the fair for the first time in 1965. Davis Concessions also brought Bomb Pops, lingonberry and bacon ice cream, Thai rolled ice cream, and the Rainbow Cloud Roll to the state fair.
Listen to the Get Up & Go Morning Show w/ Dunken & Carly On-Demand below, with the 106.9 KROC app, and on the following podcasting services:
Apple | Google | Spotify
Did You Know These Artists Have Performed At The Minnesota State Fair?
Artists Who Performed At The Minnesota State Fair Grandstand