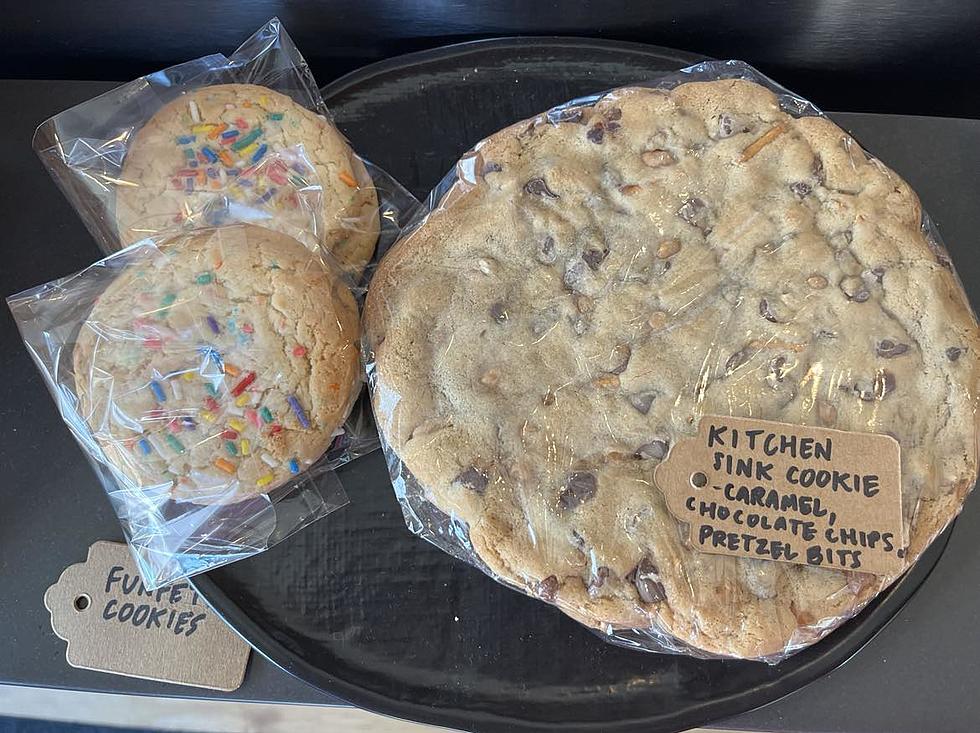 Illinois Hidden Gem Coffee Shop Has Cookies the Size of Your Head
TSM
All cookies were not created equal. You can find cookies of all kind at Rosie's Coffee Company in Pecatonica, Illinois, including cookies the size of your head.
If the question is, 'do you want a cookie?' The answer is always, 'yes.' But some cookies are just way better than others, and those cookies are usually giant.
When we are blessed with warm weather like we have been lately, it's so much easier to text your friends or ask your co-workers to meet up for a quick cup of coffee.
The next time you do, you should meet up for that cup of coffee at Rosie's Coffee Company in Pecatonica, Illinois.
Obviously you're stopping there for the coffee, and the coffee is good, but the vibes make the coffee twice as good. It's just relaxing both inside and outside of Rosie's.
I had the skinny cold brew with caramel creme and it was really delicious. My friend Sydney (above) had a cookies and cream coffee milkshake which looks so much better than mine to be honest.
But Sydney's drink wasn't the best item on the menu.
The Best Item at Rosie's Coffee Company is the Giant Cookie
No, that was the cookie the size of Taminique's head.
I mean that cookie was so hard not to buy. 
It was a 'kitchen sink' cookie, with caramel, chocolate and pretzel bits. And now that I'm telling you about the cookie, I should get in the car and drive back and get one.
Regular cookies are also available at Rosie's, but you know you want the huge one.
Rosie's is at 507 Main St. in Pecatonica, Illinois.
You Cannot Visit Illinois Without Trying These 5 Iconic Foods
Welcome to Illinois. While you're here, we're going to make sure you eat well. Not just delicious food, but the most important foods our state offers.
From coast to coast: The 20 best regional fast-food chains to try
From burgers to subs and even creamy milkshakes, these tasty fast-food chains, compiled by
Stacker
, are a must-try on your next road trip.