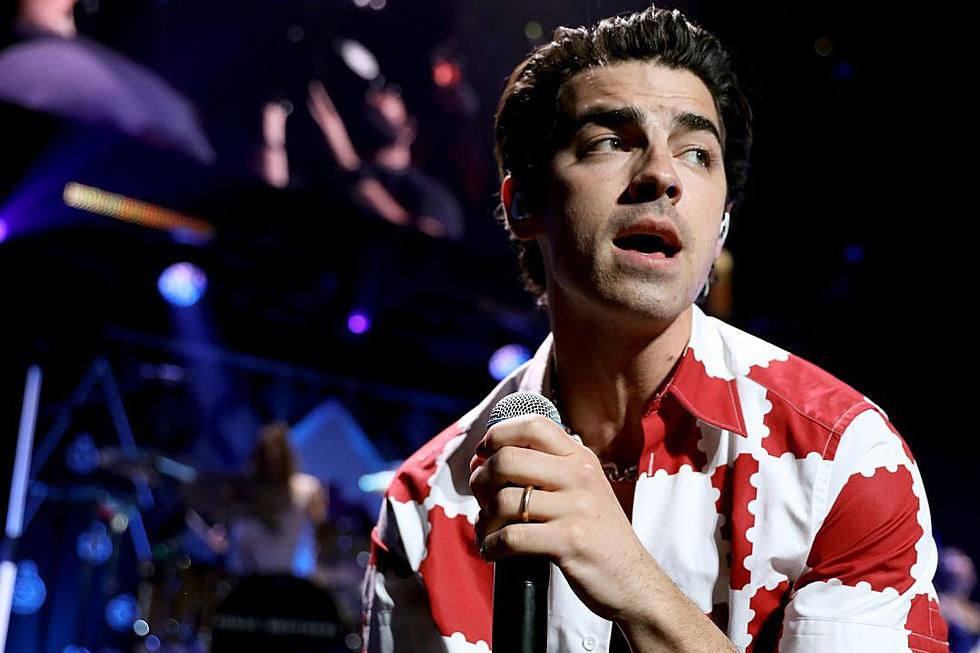 Joe Jonas Once Pooped Himself While Performing on Stage
Scott Eisen, Getty Images
Joe Jonas is only human, and even pop stars have accidents — sometimes on stage.
During an appearance on Australia's Will & Woody radio show, Joe revealed he once pooped his pants while performing on stage.
Reflecting on his age, Joe admitted he has come to a point where "you can remember the last time you s---t your pants."
He explained that four years ago, when the Jonas Brothers were on the Happiness Begins Tour, he had an accident during one of their concerts, calling it a "bad day to choose to wear white clothing."
"You think it might have been a little something else, a little something extra. So it was a mid-wardrobe s---t change during the set," Joe shared.
Even though he changed his clothes halfway through their set, Joe was anxious that fans in the audience would realize what had happened.
"But it was all in my head. It wasn't as big of a deal as I thought," he explained.
"It's happened to many artists. I feel like I've paid my dues and I feel like I'm a part of some secret club now," Joe continued, joking he's had "a lot of therapy" to work through the embarrassing moment.
READ MORE: Did JoBros' Album Outsell Kelly Clarkson Like 'Year 3000' Predicted?
Formed in 2005, the Jonas Brothers have released hits such as "Year 3000," "Sucker" and "Waffle House."
The pop-rock group is currently on a concert run called The Tour in support of their latest album, The Album, which was released on May 12.
When Joe isn't on the road or in the studio with his brothers Kevin and Nick Jonas, he releases music with his own band, DNCE.
Embarrassing Celebrity Moments