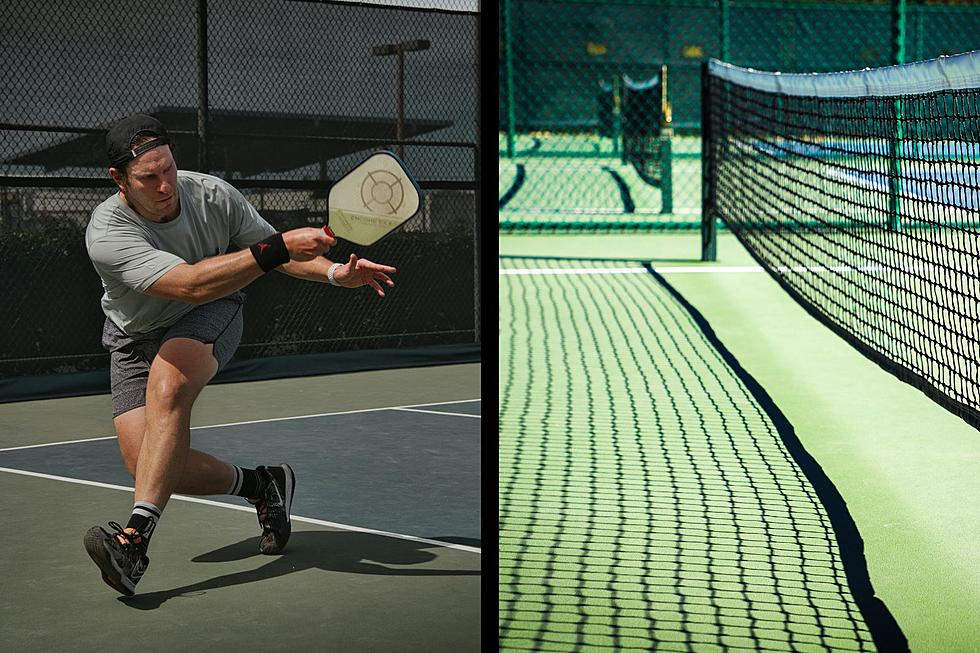 Minnesota is Hosting the 'Disneyland of Pickleball' this Weekend
Frankie Lopez, Venti Views via Unsplash
Pickleball has become such an insanely popular sport over the past couple of years. The Professional Pickleball Association (PPA) says there were about 39,000 new pickleball players in the past year. And this weekend there's a big tournament in Minnesota that is being called the 'Disneyland of pickleball'.
It's kind of nuts how quickly this sport has grown. There are even companies that build their brand around pickleball. For example, there's a chain in Iowa now where there's food, drinks, and games but it's all surrounded by a bunch of pickleball courts!
National Championship Pickleball Tournament in Lakeville, MN
The national championship pickleball tournament this weekend is being hosted at Life Time Fitness in Lakeville. It took two days to turn the tennis courts at Life Time into the pickleball courts, which are basically just smaller tennis courts, just for this tournament.
The president of the PPA called it the 'Disneyland of pickleball' while speaking with KARE 11, that's where that name came from. And, I mean, it IS a huge deal. There are people from around the world in Minnesota right now just for this tournament! There are players from France, Argentina, Brazil, Israel, and tons of players from around the US in Lakeville right now for this tournament.
The tourney actually officially started on Thursday (yes, even with the crazy snow) and is going on through Sunday.
I've never tried pickleball myself but my parents have and they love it. One day I'm sure they'll convince my husband and me to go out and try it with them. People really love it, so it must be fun!
Rochester, MN Home on 17 Acres with an Amazing Backyard is like an Oasis
This Rochester, MN home for sale is on over 17 acres and has an amazing backyard with a pool, among other great amenities. It's like its own oasis.