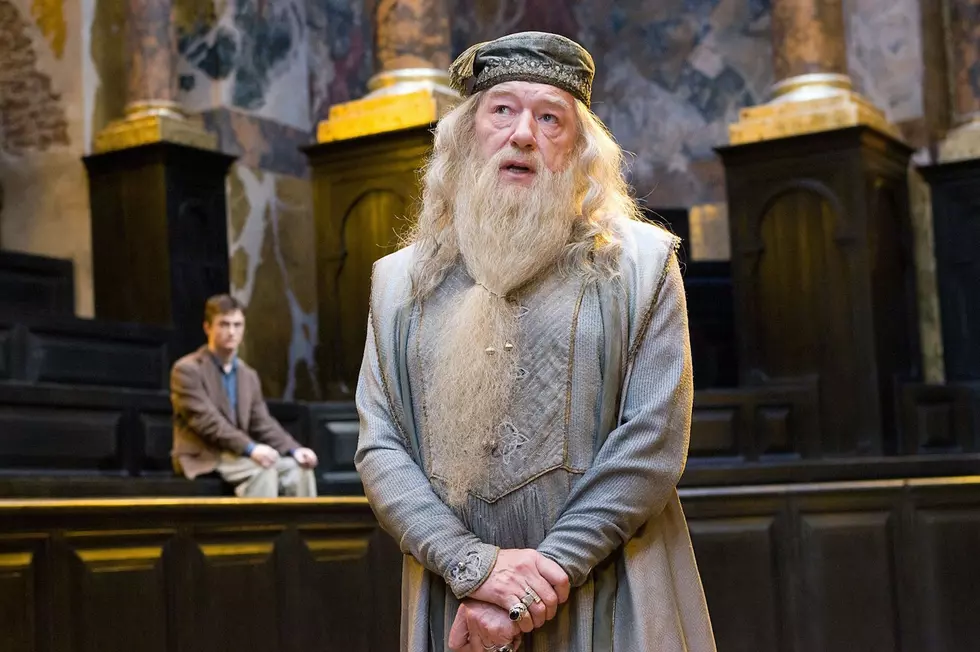 Michael Gambon, Dumbledore in 'Harry Potter' Films, Dies at 82
Warner Bros.
One of the most accomplished actors of the 20th century and a beloved member of the Harry Potter series has died. Michael Gambon, winner of numerous Olivier and BAFTA awards, and in later years Hogwarts' headmaster Albus Dumbledore in the Harry Potter films, has passed away after a "bout of pneumonia" according to a statement from his family, which added "We are devastated to announce the loss of Sir Michael Gambon. Beloved husband and father, Michael died peacefully in hospital with his wife Anne and son Fergus at his bedside." Gambon was 82 years old.
Gambon was born in Ireland in 1940 and began his stage career in the 1960s. Through the '60s, '70s, and '80s he was a mainstay of English Theater. His breakthrough screen role was in the original BBC miniseries of The Singing Detective. Gambon won a BAFTA for Best Actor for his performance.
READ MORE: Actors Who Returned to Iconic Roles
Gambon's most famous screen role internationally was surely as Dumbledore in the Harry Potter films, although he was not the first man to play the part. Richard Harris originated the role of Dumbledore in Harry Potter and the Sorcerer's Stone and Harry Potter and the Chamber of Secrets before he passed away in the fall of 2002. Dumbledore was crucial to the story of all the books, and so the character needed to be cast. Stepping into enormous shoes, Gambon proved more than up to the task. Gambon took over the role starting with 2004's Harry Potter and the Prisoner of Azkaban and appeared in five more Potter movies after that.
A talented actor with a unmistakable voice, Gambon also gave memorable performances in The Cook, the Thief, His Wife & Her Lover, The King's Speech, Hail, Caesar!, and The Life Aquatic With Steve Zissou. In 2015, Gambon retired from stage acting due to his age and his increasing difficulty remembering his lines. But his work in films and television shows, and especially in those beloved Harry Potter movies will be last for decades to come.
The Best Movies of 2023 So Far
Through the first half of the year, here are the movies you have to see.