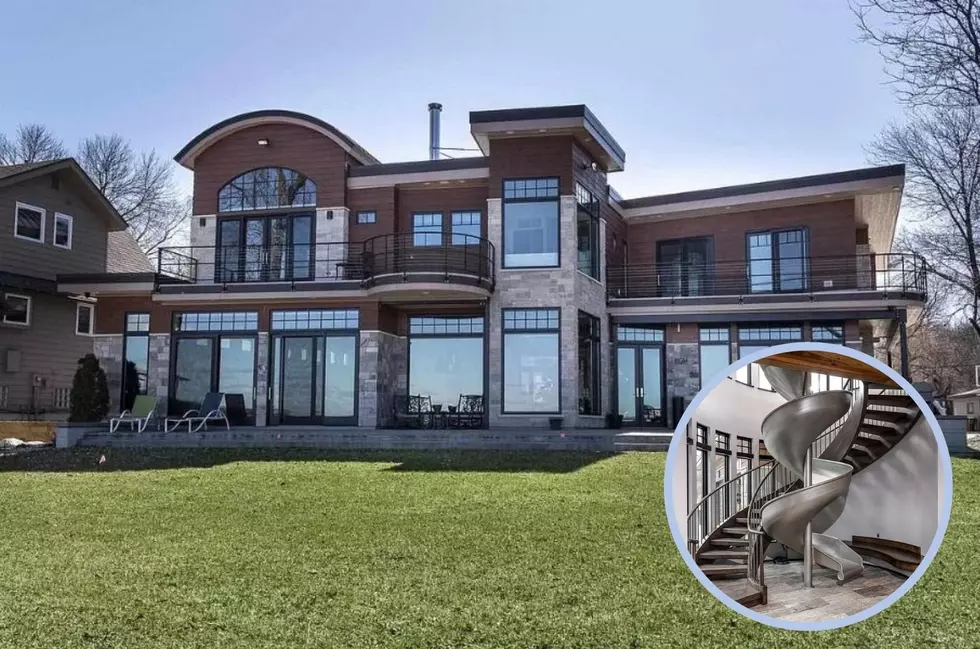 Stunning Wisconsin Home For Sale Complete with Indoor Slide, Teppanyaki Grill
Shelly Sprinkman, Sprinkman Real Estate via Zillow
If I could afford it I would love to buy this house. Not only is it pretty and sits on a lake but it also has some insanely awesome amenities. These amenities are so over the top and I love them. I mean, this Madison, Wisconsin house SHOULD have some over-the-top amenities because it's listed for $4,250,000!
Some of those crazy amenities include an indoor spiral slide in case you're lazy and don't want to walk down the stairs. There's also a Teppanyaki grill. I would die to have that in my kitchen. Keep scrolling for all the pictures.
Listen to the Get Up & Go Morning Show w/ Dunken & Carly On-Demand below, with the 106.9 KROC app, and on the following podcasting services:
Apple | Google | Spotify
Wisconsin Home For Sale Complete with Indoor Slide and Teppanyaki Grill
This stunning Madison, Wisconsin home is for sale for just under $4.3 million. It's complete with an indoor spiral slide, a Teppanyaki grill, and many other insane amenities.
DREAM HOUSE: Perfect Minnesota Home For Sale Features Brewery and Ice Rink
I heard that Glen Perkins, former Minnesota Twins pitcher, was selling his phenomenal home located in Lakeville, Mn. The house is located at 24729 Dodd Boulevard in Lakeville and has 5 bedrooms, 5 bathrooms, and 5,823 square feet. All of that for just $1,999,999. It truly is the perfect house for anyone in Minnesota and honestly, the price is a steal. You can see the full listing
here.
Take a look at the photos below and see this gorgeous home for yourself!