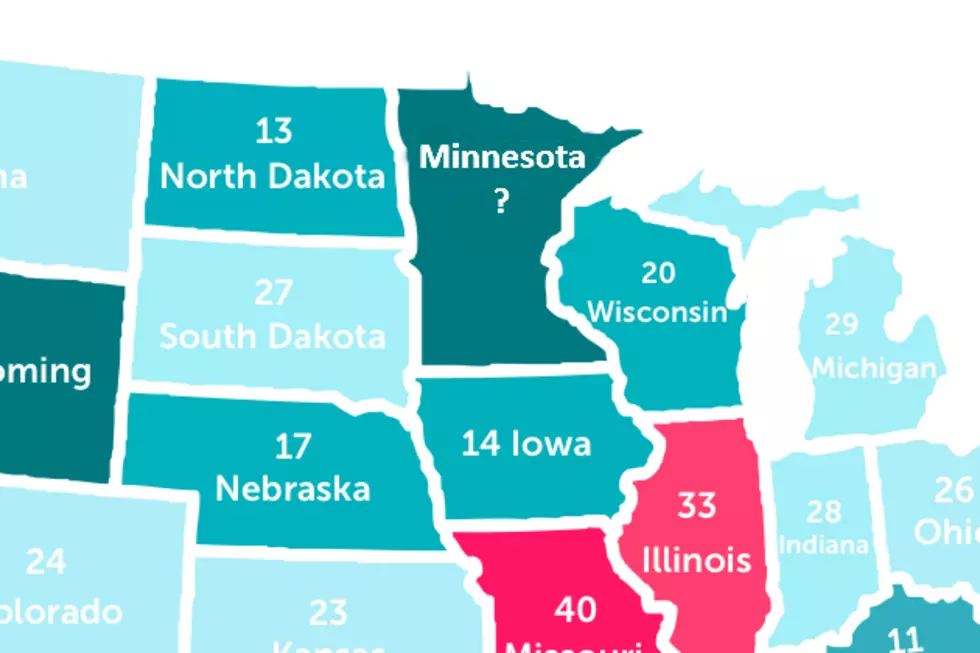 Minnesota Named Among Safest States for Online Dating
HSI/SafeWise
Valentine's Day is just around the corner, and plenty of single people in the 'Land of 10,000 Lakes' will be looking for that special someone to spend the evening with. Many will look online to find their Valentine's date and, according to one website, Minnesota is among the safest states to find online love.
Internet service provider search website highspeedinternet.com has released a study that uses some interesting information to determine which states are the safest, and most dangerous, for online dating. Using data ranging from per capita violent crime and STD rates to church attendance figures, the study ranks every state in the country.
And just where does Minnesota rank? According to this study, our state is the ninth safest online dating state in America. That's best among all our neighbors, with Wisconsin being ranked at 20, Iowa coming in at 14 North Dakota ranking 13 and South Dakota rating in the mid-20s.
Overall, states in the Northeast and Midwest rank high for safe online dating, while the Southeast ranks as being much more dangerous states for finding a mate on the internet.