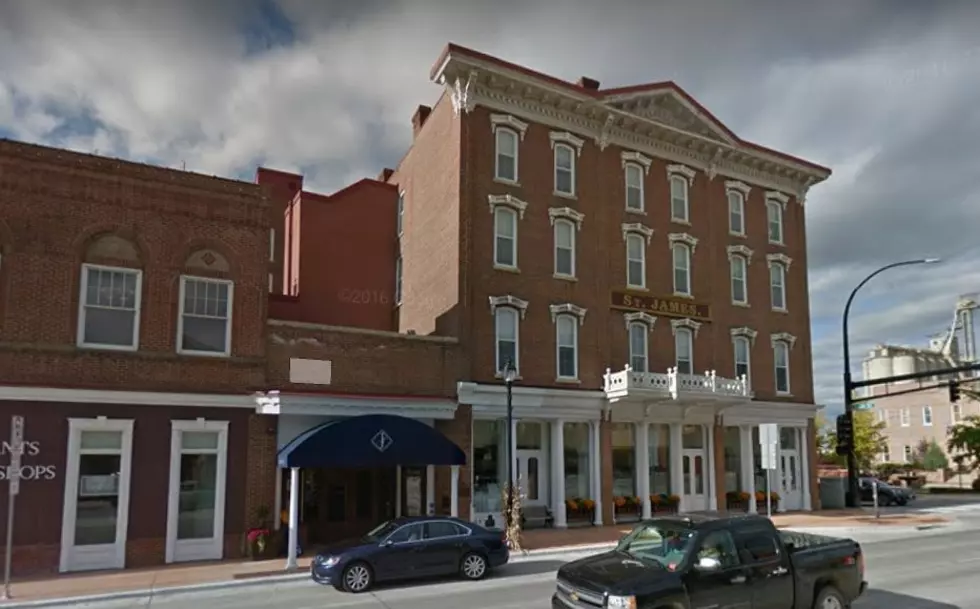 Would You Stay at This Haunted Hotel in Southeast Minnesota?
google maps
Red Wing's St. James Hotel overlooks the Mississippi River and is perfect for a romantic weekend away that's still close to home. But, before booking you should know that you might not be the only one staying in your room. Legend has it that the ghost of the hotel's former owner roams the halls. Clara Lillyblad lived in room 310 when she operated the hotel, and according to exploreminnesota.com, she's been known to make her presence felt especially in that room.
And it's not just Clara's ghost inside the hotel. The Star Tribune details a horrific 1890 shipwreck on Lake Pepin where 98 passengers drowned. In the days after the ship went down, the St James Hotel was used as a makeshift morgue. A lot of people believe the ghosts from that shipwreck still reside in the hotel.
The hotel earned a 4.5-star rating on Trip Advisor and I haven't read any reviews mentioning ghosts so if you experience something let me know!
Listen to Dunken & Samm weekday mornings from 6-10am on 106.9 KROC!