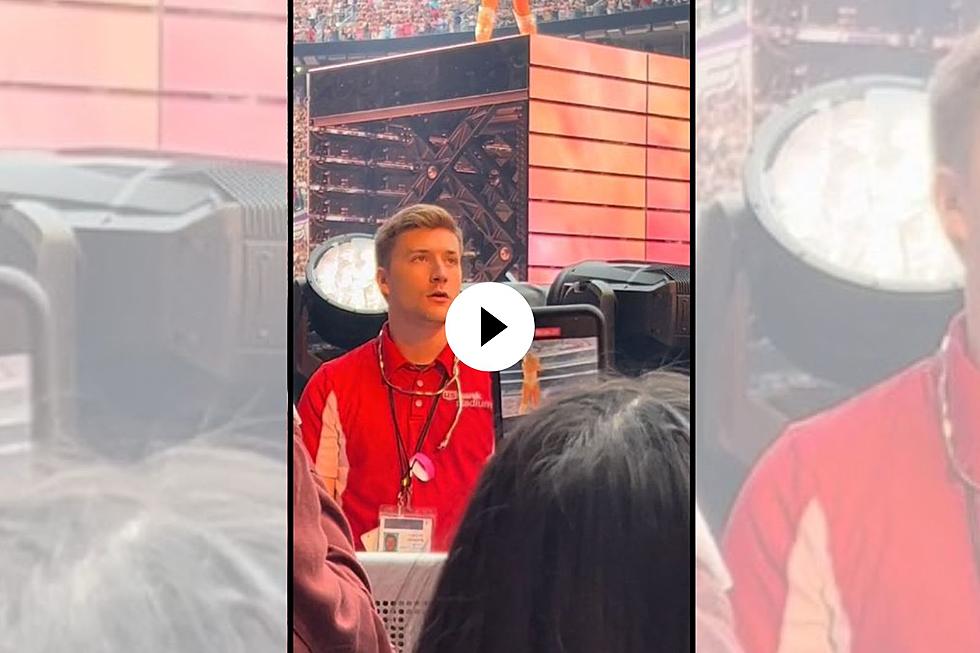 Viral Video Causes a Minnesota Security Guard to be Fired (WATCH)
@anmaloney via TikTok
A Minnesota security guard was recently fired because a video of him singing along at a Taylor Swift concert went viral. WHAT? How is that grounds for firing? Well, the situation is a little strange, let's get into it.
Security Guard Gets Fired After Singing Along at Taylor Swift Concert
The guy's name is Calvin and he would work his security gig at night for fun on top of his full-time job. He got to work both Taylor Swift concerts at US Bank Stadium and you can tell that this guy is a Swiftie.
A video of him working the concert shows him singing along to Cruel Summer. That video now at 2.9 million views and also got Calvin fired.
So how did his company determine that this was grounds to be fired? The company Calvin worked for is a security company that gets hired out by venues like US Bank Stadium. One of the company's policies is that security is not allowed to photograph or film the performers, according to RacketMN. Calvin knew of that rule but says he found a loophole. He decided to pass out notes at the concert to ask people to film him and then text it to him. Well, the video that went viral was never texted to him and he hadn't given that particular person a note. But his company found out about the note situation.
Why this Seems like a Weird Situation
I can totally see deciding to fire him because he was passing out these notes. But based on Calvin's TikTok addressing the firing, he says that when HR contacted him they said he violated the policy of being filmed or photographed with the performer. Then in his official termination letter, it says he was fired because he "'violated the policy of not taking videos in the company uniform.'"
So it sounds to me like if you're working security and someone finds it entertaining that you're enjoying the show, takes a video of you enjoying the show, and the video goes viral that that can get you fired. That seems insane to me.
What do you think about this whole situation?
SPOTTED: Celebrities Having a Blast at Taylor Swift's Eras Tour
Let's take a look at all of the famous Swifties that were spotted in the stands.