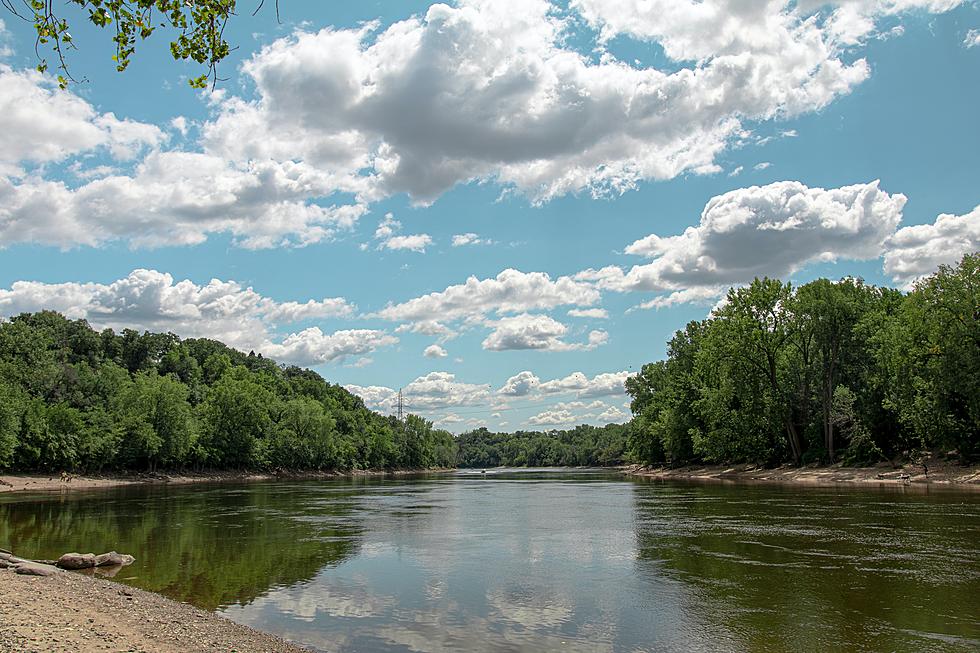 Minnesota may be known as the Land of 10,000 Lakes, but it's one of our rivers that has just been named one of the most endangered in the country.
Here in the North Star State, we're proud of our access to clean, clear water, right? Whether it's the water we use for drinking, bathing or cooking, or recreation when we head out on one of our 10,000 lakes (which is actually closer to 11,840 lakes), we have some of the best access to water anywhere it would seem.
But one of our state's most famous rivers-- one that gets its start right here in Itasca State Park in northern Minnesota (about 5 hours northwest of Rochester)-- was just named to the list of the 10 Most Endangered Rivers by the environmental advocacy group American Rivers.
Their latest report lists the entire length of the mighty Mississippi River (which is just an hour east of Rochester) as the sixth-most endangered river in the United States in 2022. (The northern section of the river from its headwaters here in Minnesota downstream to Missouri also made the list in 2020.)
So what has caused American Rivers to consider the Mississippi endangered this year? It's due mainly to threats from both climate change and pollution, the report says:
New contaminants, like microplastics and pharmaceuticals, are impacting water quality in places such as Newport and Lake Pepin, Minnesota. And pollution from farm fertilizers is contaminating drinking water and causing toxic algal blooms in and along the Mississippi River in Iowa and Missouri.
This MPR story points out how important the Mississippi is not only to Minnesota, but to the nine other states it flows through, as well, noting that it's "the source of drinking water for 20 million Americans in 50 U.S. cities (including Minneapolis and St. Paul), and generates an estimated $400 billion a year in economic activity. It's also home to more than 800 species of fish and wildlife and is a major flyway for waterfowl and migratory birds," the story says.
So what can we do to help improve things on the mighty Mississippi? Well, the report says American Rivers, Friends of the Mississippi and other advocacy groups are all lobbying Congress to pass federal legislation that would help pay for programs to improve the river's health.
Listen to Curt St. John in the Morning
Weekdays from 6 to 10 on Quick Country 96.5
SAY WHAT? 20 of the Hardest Lake Names to Pronounce in Minnesota