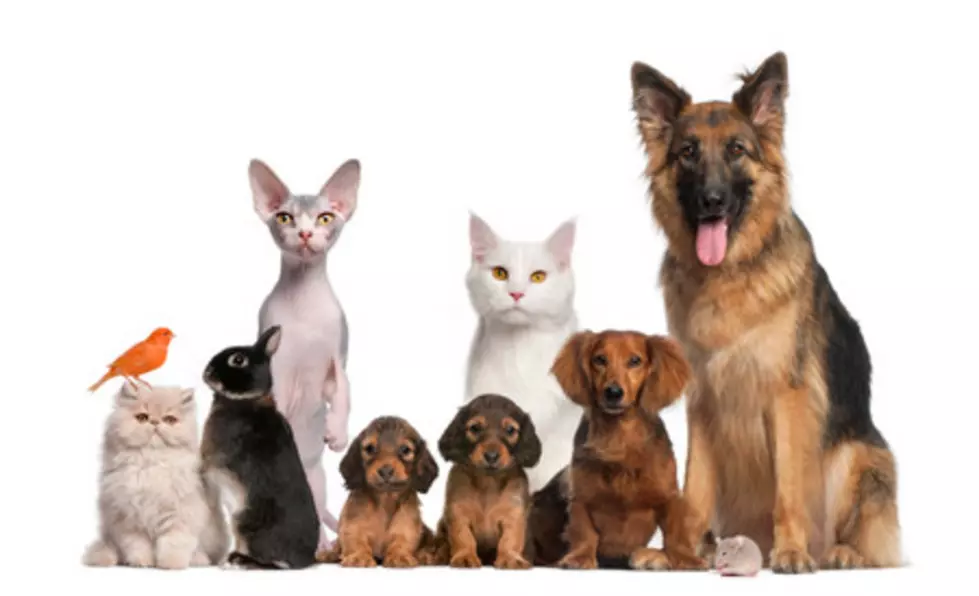 Pet Care More Affordable in Minnesota Compared to Other States
ThinkStock
Enter your number to get our free mobile app
Here's some good news if you have pets: You'll pay less for their care here in Minnesota than in other states.
I've owned pets my entire life, once sharing my house with four dogs and two cats. Today we're down to one dog (our Australian Cattle Dog, Asher) and three cats, and life wouldn't be the same without them.
And many of us feel the same way. Over two-thirds of American households have SOME sort of pet, whether it's a dog (48 percent of us do) or cat (there are 95.6 million of them in households across the U.S.) That's the word this morning from a new survey by the gang over at Takespruce.com.
However, if you've owned any pets, you know that caring for them isn't cheap. But the goods news, at least for those of us living here in the Land of 10,000 Lakes, is that the cost of owning a pet is much more affordable here in Minnesota compared to what it costs in other states.
Takespruce.com calculated the costs of caring for dogs and cats throughout America. To determine the costs of owning a pet in each state, they looked at factors like annual food costs, annual grooming costs, flea and heartworm medication costs, annual vet costs, and more, not including emergency vet costs (which, we all know, can be vary greatly-- though they always seem to be expensive.) And, yeah, while it's still expensive, it's better here in Minnesota:
In Minnesota it only costs $1,987 per year to care for a dog, and $1,075 to care for a cat, making it one of the least expensive states to own a pet.
It's even more expensive to care for a dog if you happen to live the Empire state of New York, where that figure jumped all the way up to $2,010. It's slightly less over in my home state of Wisconsin, where the cost came in at $1,913 per year to care for a dog. You can check the full survey HERE to see the costs to own both a cat and dog here in Minnesota.
However, if you feel like those pet care costs (along with everything else) are really adding up, keep scrolling to check out the 30 Highest Paying Jobs in Minnesota-- in case you want to change careers to one that'll earn you a little more money.
MORE TO EXPLORE: The 30 Highest Paying Jobs in Minnesota