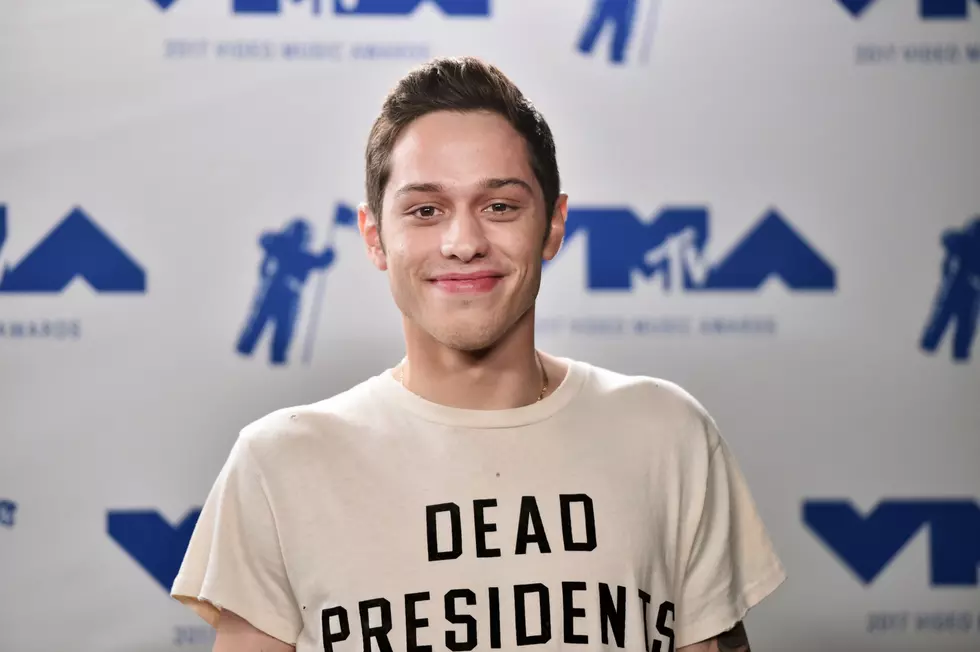 Watch a Mesmerized Pete Davidson in 'God Is a Woman' BTS Footage
Alberto E. Rodriguez, Getty Images
Over the weekend, the pop star posted behind the scenes footage of the shoot on Instagram. While family and team members are all smiles in  the video, Davidson looks straight up stunned, barely blinking as he watches the filming. Ari's vocals can be heard in the clip, though she cannot be seen.
"Omg now that the songs out i can show u this whole clip sjsksksjsjs — that face @petedavidson," she captioned the video.
Check out the footage below.
In the comments the Saturday Night Live star wrote "Mesmerized. couldn't even like believe what i was seeing."
As the newly engaged couple continues to be in the spotlight, they're receiving negative comments along with positive. Davidson recently had to defend Grande from trolls after gifting her the badge of his late father.
"No girl should ever wear your dad's chain. "So disrespectful," a fan commented on his Instagram post, to which Davidson rejoined to Grande's defense: "For ur information that's not just some girl. That's my fiance. she's the greatest person I know. I gave it to her because she has my heart and that is the most precious thing I own. my dad would be so happy and love her so much."
The 19 Quickest Celebrity Engagements