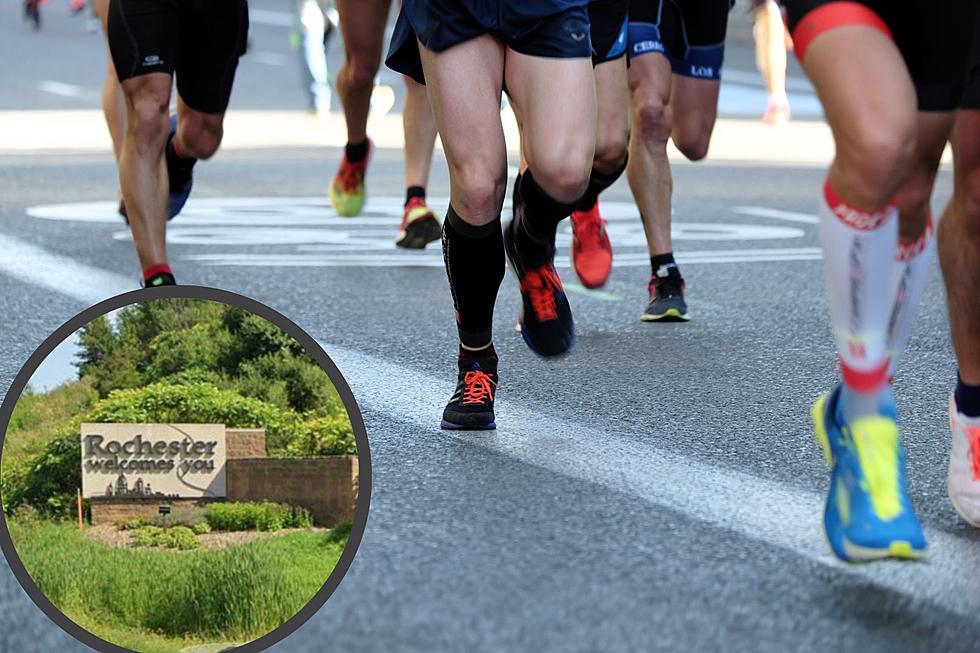 Don't Miss Rochester's Biggest Running Event of the Year
Miguel A Amutio via Unsplash, Google Maps
Rochester, Minnesota's huge running event is coming up quickly! If you're a runner, walker, or have a child who'd like to join, there's still time to get signed up.
It's the annual Med City Marathon and it's already coming up next weekend, Friday, May 12th and Saturday, May 13th. Yes, 'marathon' is in the name but there are other things you can participate in that aren't the marathon.
On top of the marathon, there's also a 20-mile run, a half marathon, a 5k, a relay, a charity walk, and a kids race. There's also something they call the back2back challenge and the team challenge. So no matter your running ability, you can still participate. Plus, the money raised goes to a good cause.
Running for a Good Cause
The Med City Marathon has partnered with the Ronald McDonald House to raise funds for their cause. In 2021 when they partnered with the Ronald McDonald House, they raised $16,000, which is amazing! So, obviously, the goal this year should be to beat that.
You can still sign up for the Med City Marathon until Friday, May 12th. Since it's so close to the event it is now considered 'late' registration. So here's the layout of the registration prices:
Marathon: $110
Half Marathon and 20 Mile: $95
5K: $49
Half Marathon Relay: $145
Full Marathon Relay: $199
Back2Back Half Challenge: $139
Back2Back Full Challenge: $154
On top of the races, there will be other fun to be had, like local vendors to visit, kids activities, local artists to shop, and live music.
Rent this Adorable, Vintage 1984 Volkswagen Camper Van in Minnesota
There's a website called Outdoorsy where you can rent other people's campers. I particularly love vans-turned-campers and found an amazing, vintage Volkswagen camper van that you can rent from Minneapolis, Minnesota. But don't worry, you don't have to stay in Minneapolis, you can drive the camper van up to 140 miles per day for free with the cost to rent per night.