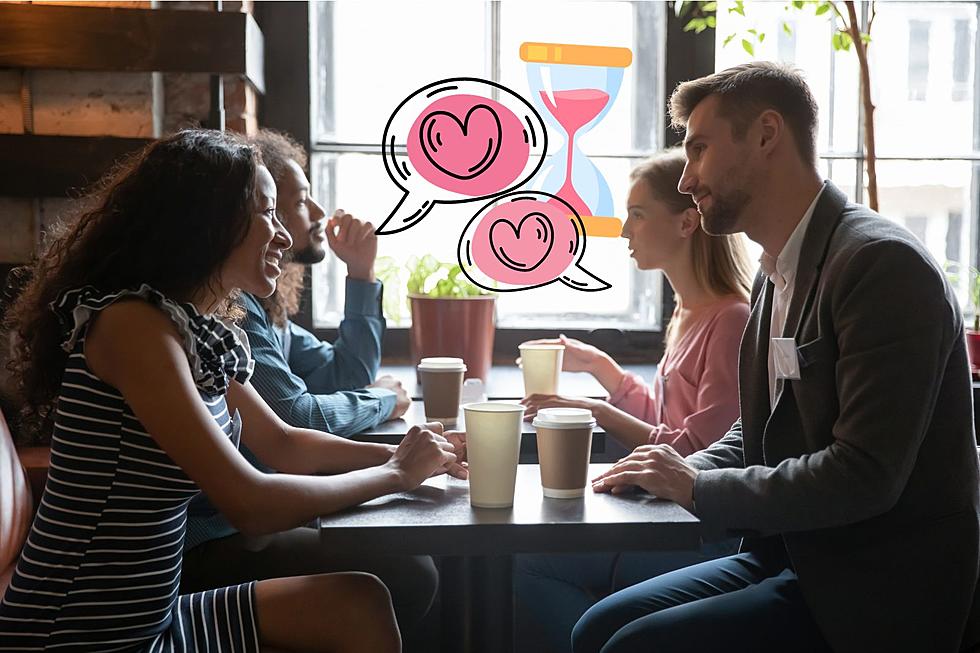 Rochester Restaurant Hosting First-Ever Speed Dating Night
Canva
If you're single and ready to mingle, there's a Rochester, Minnesota restaurant that's hosting their first-ever speed dating night! If you're in the dating pool and are sick of the apps, this is a great opportunity.
Now I'm not in the dating pool, but I feel like I never hear about events like this for singles. So I'm glad that there's an opportunity like this now for singles.
Speed Dating at The Tap House Downtown
The Tap House in downtown Rochester is hosting their first of multiple speed dating nights next month. They're calling it the Med City Match Speed Dating and it costs $35 to participate but that does include drinks.
If you'd like to participate there are some requirements for this particular speed dating event. For this one, they're asking everyone involved to be heterosexual and between the ages of 24 and 39. Don't worry, they will be having speed dating nights in the future for other people!
To be a part of the speed dating, you need to submit a short form. It asks for your name, age, the gender you identify with, your sexual preference, and what you hope to gain from the experience.
The event will take place on Wednesday, November 15th at 5:30 PM at The Tap House Downtown.
To be honest with you, I never experienced much of the dating life because my husband and I met early on in life. However, I think an event like this is an awesome way to meet a potentially great partner and not be doing it behind a screen. I hear from friends how exhausting online dating can be so an opportunity like this may be just the right thing.
20 Affordable Date Ideas In and Around Rochester, Minnesota
Sometimes it can feel like it's impossible to come up with inexpensive date ideas. So here are a few ideas to help you when planning your next date night in Rochester, MN!
Gallery Credit: Carly Ross