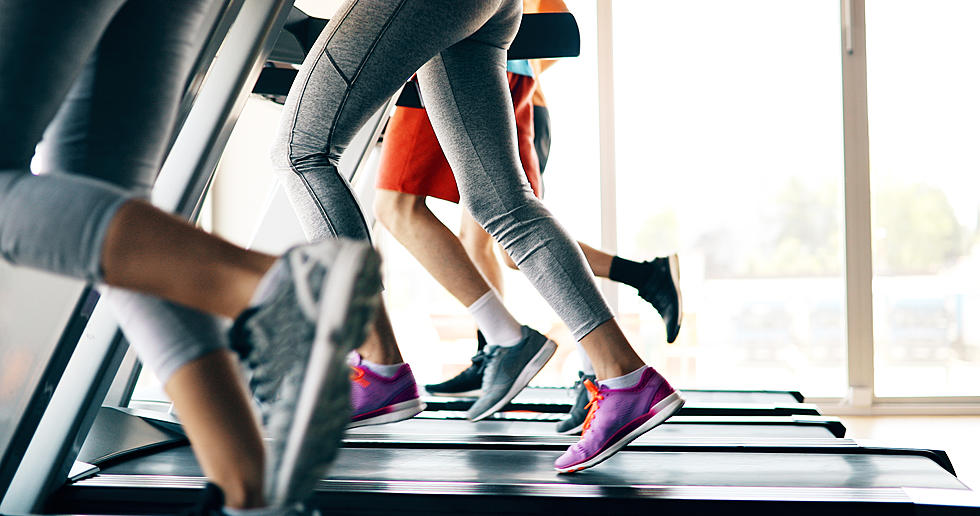 Southeast Minnesota Gym Closing, All Equipment Needs to Go
Thinkstock
A southeast Minnesota gym is closing its door which means everything needs to go. The Anytime Fitness located in Austin, Minnesota is closing so everything, from workout equipment to office furniture is being auctioned off.
K-Bid Online Auctions posted about these items being up for auction at the end of last month on their Facebook page. It looks like you're still able to bid on all of the items though. According to K-Bid Online Auctions' website, the bidding for the Anytime Fitness items ends on Monday.
Check out some of the stuff up for auction.
I'm not sure where in the world someone would put that massive thing but if you're trying to open up your own gym or maybe you have a huge workout area at home, you may be able to get an awesome steal with this auction.
There's also some random office and home furniture up for bid that, as of writing this post, are really cheap right now. Everyone is looking at the workout equipment and not the potential home decor! So if you're looking for something for your home, check out the page on K-Bid Online Auctions' website HERE and go to the last two pages.
I get so into looking at all of the items up for auction on these. It's like a garage sale, I love hunting for good deals and imagining how I could spruce up a certain piece of furniture! Speaking of garage sales, if you're going out to check out garage sales this weekend, keep scrolling to see the items you don't want to leave home without.
10 Things Minnesotans Have to Have While Garage Sale Hopping
It's garage sale season in Minnesota! While everyone is really excited to get out there and find great deals, there are a few things we need to remember to bring with us while garage sale hopping.