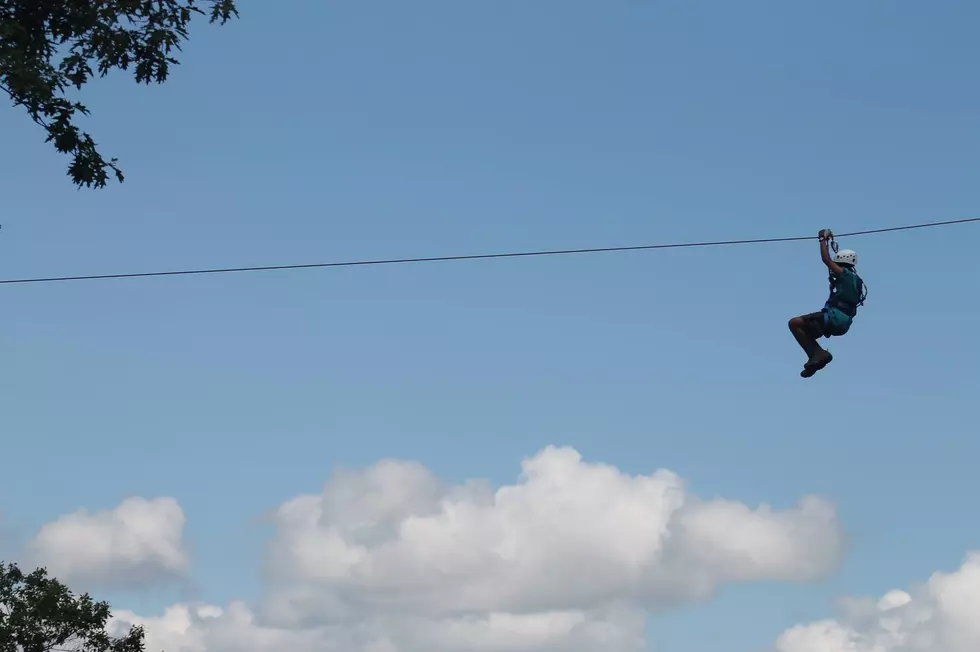 The Best Day Trip For Thrill Seekers
Minnesota Zip Line Adventures
If you haven't ever thrown yourself off a platform only hanging by a string you are missing out. Ok, there is no throwing and it's actually a super reinforced rope that's holding you but it's certainly terrifying and exhilarating all in one. Believe me, I did it in the jungle in the Dominican and I both screamed and laughed the whole way through.
With spring officially coming this week to Minnesota and spring break around the corner for many, you might be looking for some activities. If you're looking for a more unusual outdoor adventure, the Kerfoot Canopy Tour may be exactly what you need. This adventure park lets you glide through the tops of trees with 14 different platforms and over 1 mile of zip lines. It's an awesome day trip from Rochester since it's less than 2 hours.
Maybe zip lining isn't your thing but there is fun for the whole family at Adventure Park! It's a family-friendly adventure that includes 21 unique challenges spread out over three different stories. This self-navigating course has something for everyone, including smaller challenges for younger visitors to higher, more challenging elements for those looking to push their limits. The highest point is over 50' off the ground!
If you are a thrill seeker, this is the place to go. It's an experience that you will never forget!