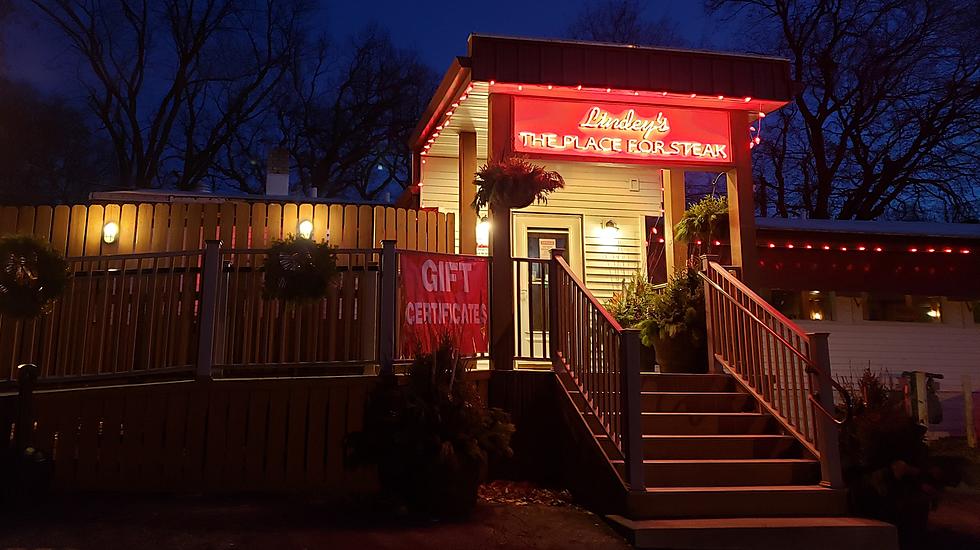 The Best Steak House In Minnesota Is Sure To Leave You Satisfied
Lindey's Facebook
Now, this place may not look like much, but don't let that fool you.
For over 60 years, Lindey's Prime Steak House in Arden Hills has been "The Place for Steak." It's a bit of a hike, but if you want good food it's worth it.
The menu is very simplistic. In fact, the dinner menu only has four entrée options.
Make sure to visit on an empty stomach! The portions are gigantic. I'm pretty sure my steak (and other sides) ended up being four meals. I'm not going to lie, it is a bit pricey, but every cent is worth it.
The toasted garlic bread was remarkable, plus you never run out because you get free refills on your breadbasket (and your hash browned potato platter).
As some of you may know, I love mushrooms! I could eat them at every meal, but Lindey's mushrooms are a whole new level of fabulous. Honestly, it was the second-best part of the meal.
What's the first you ask?
The Muddy Paws Cheese Cake.
I know what you're thinking. How on earth weren't you full after all that food? And all I got to say is that I'm a pro at eating dessert, especially if it's cheesecake.
To be fair: I only had a bite or two, but it was truly terrific the next day.
The restaurant does have a full bar, but you may want to save all the room in your tummy for the massive amount of food that will cross your table.
NEXT UP: 7 Twin-Cities Restaurants Recommended By Guy Fieri