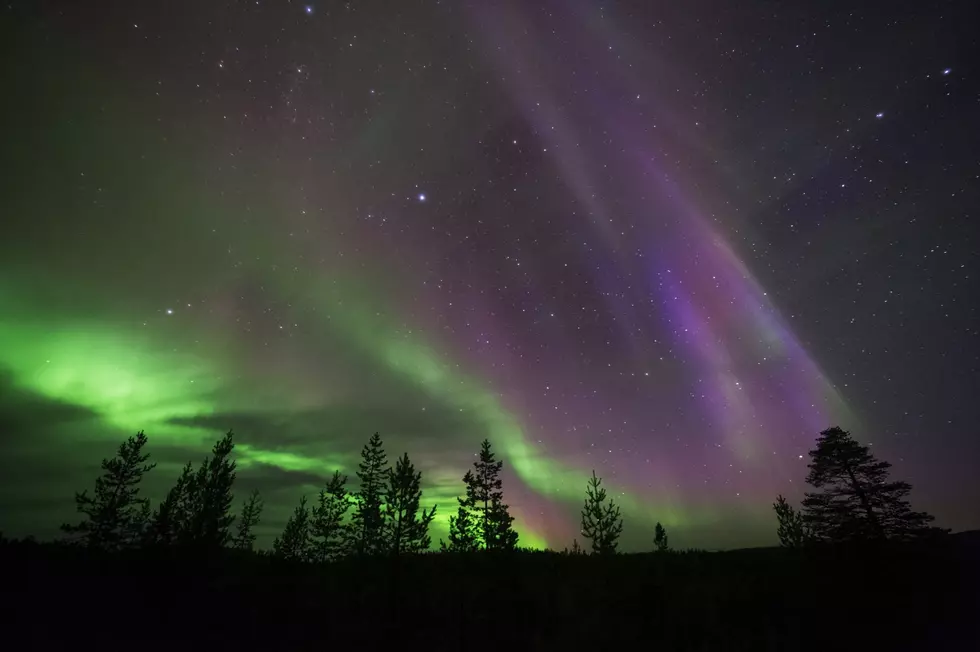 The Northern Lights Will Most Likely be Visible in Minnesota, Iowa, And Wisconsin This Week
Eerik
I almost always find out about these things way too late; that's why I wanted to spread the word that Minnesotans will be able to see some pretty action in the sky tonight and tomorrow.
According to Thrillist, the Northern Lights will be visible in our Minnesota skies starting from 10AM Thursday, May 16th to about 1AM on Friday. According to the map below from the NOAA Space Weather Prediction Center, Southern Minnesota, Northern Iowa, and much of Wisconsin are included in the area most likely to see Aurora Borealis.
Keep in mind that to get the best view, you'll want to get away from the city lights. To better see that eye-popping green line on the northern horizon, you need clear skies (no trees or buildings blocking the view) under the cover of night. Good luck!