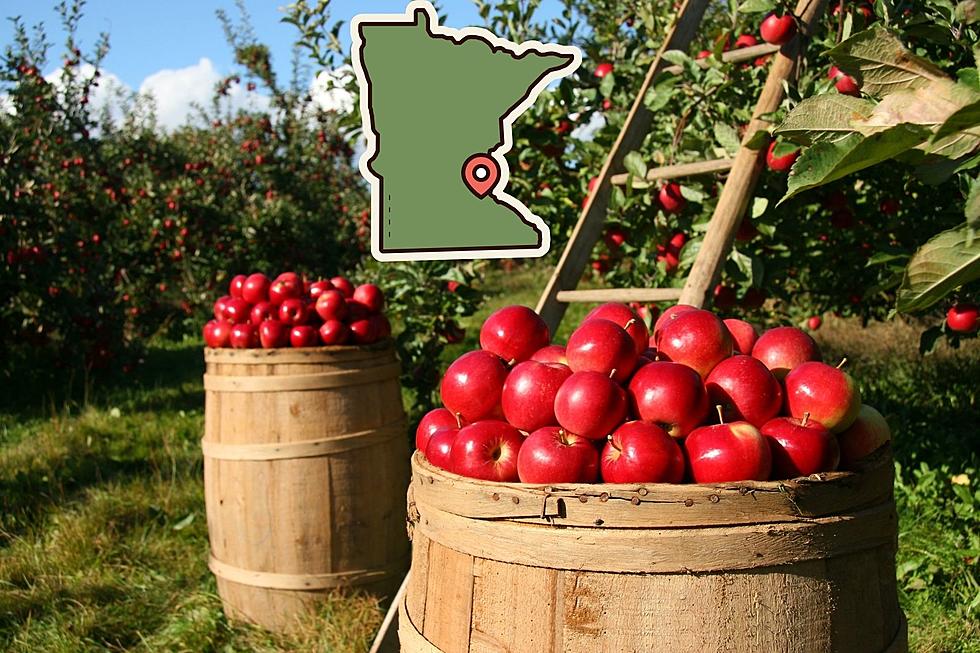 The Top Seven Apple Orchards in All of Minnesota
Credit: Canva
As we round into autumn in the Upper Midwest, there are plenty of fantastic fall activities to enjoy, including in the Land of Ten Thousand Lakes.
Whether it's a pumpkin festival, a sightseeing tour of the beautiful fall foliage, or attending one of the state's many apple orchards, there are plenty of fun autumn activities in the North Star State.
According to Minnetonka Orchards, these are some of the top apple orchards in the entire state for your apple-picking festivities.
1) Apple Jack's Orchards: Delano Minnesota
Located in the northwest part of the Twin Cities Metro, Apple Jacks began in a simple way, with just a cart on the side of the road in 1983. Now, it's one of the most successful orchards in the state, with several family activities to enjoy, including apple cannons, zip lines, and even pony rides.  Check out Apple Jack's hours, here.
2) Afton Apple Orchard: Hastings, Minnesota
Afton Apple Orchard has a huge variety of fun fall activities as well. These include a 15-acre corn maze that's one of the best in the entire state. Check out Afton Apple Orchard, here.
3) Minnetonka Orchard: Minnetrista, Minnesota
Described as a "Destination Apple Orchard For All Ages", Minnetonka Orchard offers hay rides, apple donuts, live music, and of course, apple-picking.  Check out Minnetonka Orchard, here.
4) Emma Krumbee's Orchard & Farm: Bell Plaine, Minnesota
Emma Krumbee offers pony rides, pumpkin and apple-picking, wagon rides, and its legendary fall hay pile. Check out more about the Emma Krumbee Orchard & Farm, here.
5) Lee Peterson Tree Farm: Becker, Minnesota
Lee Peterson Tree Farm, located outside of Becker, has been around since the 1950s and is widely regarded as one of the tastiest places to find apples in all of Minnesota.  Check out Lee Peterson Tree Farm, here.
6) Aamodt's Apple Farm: Stillwater, Minnesota
Aamondt's is celebrating its 75th Anniversary this season and is going all out. It's famous for its Honey Crisp Apples and Hard Cider. Check out Aamondt's Website, here.
7) Pine Tree Apple Orchard: White Bear Lake, Minnesota
At Pine Tree, you can find a big variety of apples, a corn maze, pumpkin picking, fresh cider, and homemade bakery products. Check out Pine Tree Apple Orchard, here.
To see the full list of the Best 23 Apple Orchards in All of Minnesota, check out the article from the Minnetonka Orchards Website.
Story Sources: Minnetonka Orchards Website
10 Most Obscure Minnesota Towns
As you are making road-trip plans you might want to see if you can even find some of these Minnesota towns.
Minnesota is the Land Of 10,000 Lakes and 853 towns. Even if you know the state well I'll bet you haven't even heard of
Minnesota's 10 smallest towns
.