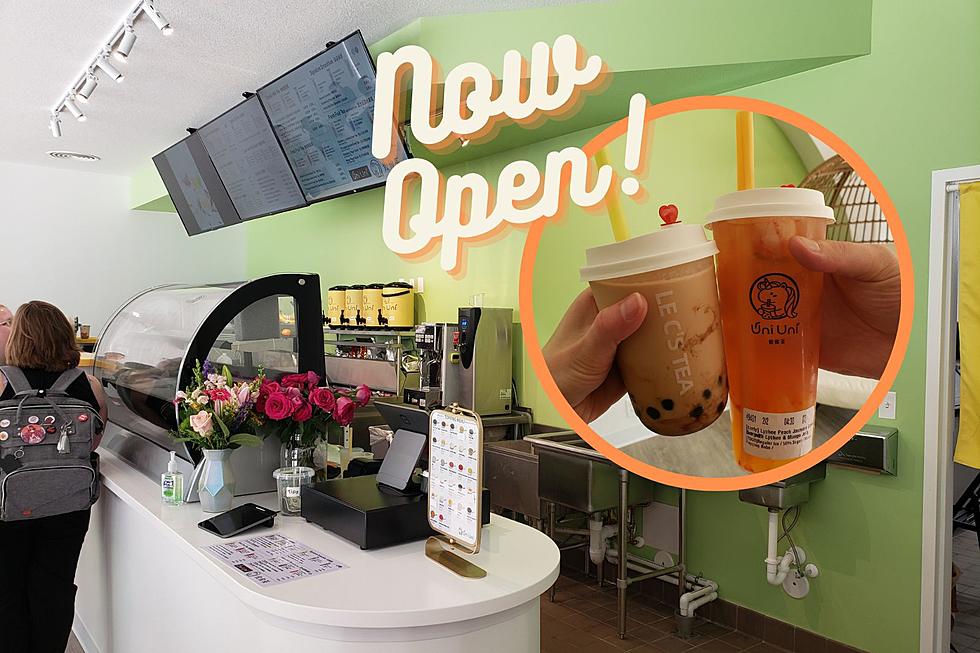 New Bubble Tea Shop Now Open in Rochester, MN
Carly Ross, Townsquare Media, Rochester
An adorable new bubble tea shop is now open in Rochester, Minnesota! They had their grand opening yesterday and so my husband and I had to go try it.
We had heard and seen that this place was opening and we were super excited. We were impatiently waiting for them to open so when I saw their announcement that they were open for business we were there!
The place is called Uni Uni. The drinks are great and the atmosphere is so cute.
Uni Uni Bubble Tea Now Open in Rochester, MN
When you walk in there are two kiosks where you can order from, or you can walk up to the counter to order. There are lots of options and also tons of customization options.
You could see the fresh fruit they were using and the hot tea they'd pour from the carafes along the back wall.
There were lots of people there trying them out and I was happy to see so many people supporting this new business. I'm excited to have a unique spot like a bubble tea shop in Rochester.
They're located across the street from St. Mary's.
Side note, I really hope they make merch sometime, because I'd totally buy it.
Other New Businesses in Rochester, MN
We've been welcoming lots of new businesses to our area! Some of the most recent ones are a chiropractic business called Skare Spine and Performance and also a new-to-Rochester Mexican restaurant called 1910 Fresh Mexican Kitchen.
18 Food Trucks You Can Find Around the Rochester, Minnesota Area
There are lots of different food trucks around Rochester, Minnesota where you can grab a coffee or something delicious for dinner. Check out these food trucks you'll find around the Rochester area.