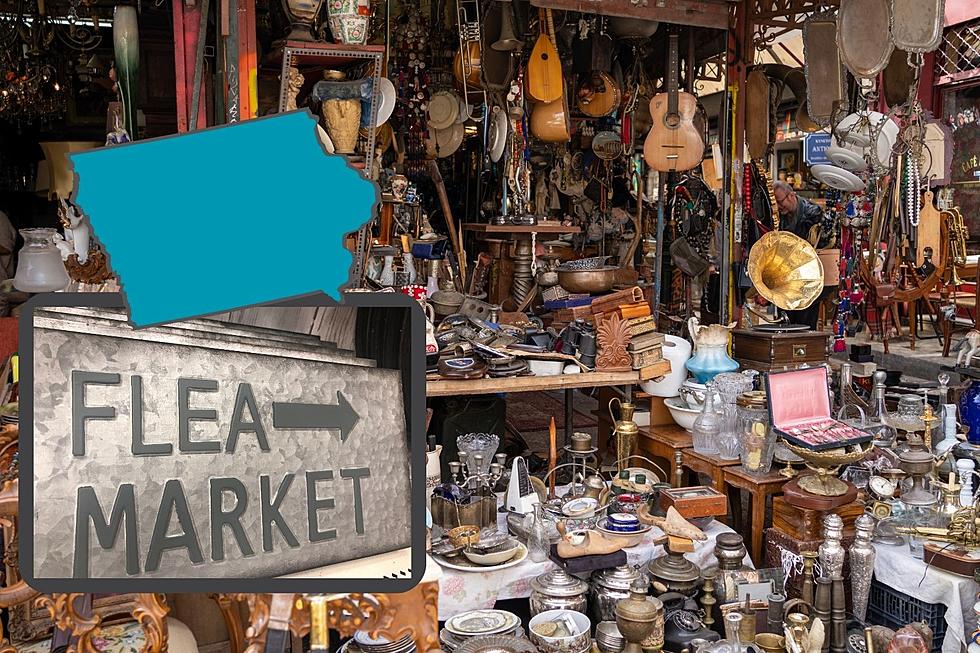 One of the Midwest's Largest Flea Markets is in Iowa this Weekend
Canva
You love finding a good deal and going hunting for the perfect new furniture, decor, or kitchen item at local garage sales and flea markets. If that's you then you'll die when you hear about this massive flea market happening in Iowa this weekend!
Garage sales, flea markets, antique shops, etc. I love checking them out because you never know what you'll find. Plus it's so fun to find something unique that's a good deal to add to your home.
Massive Flea Market in Eastern Iowa this Weekend
Lace up your tennis shoes and grab some reusable shopping bags because this weekend is one of the largest flea markets in the Midwest. It's in eastern Iowa in a small town called What Cheer. I have to say, really quick, that that's such a weird name for a town. Ok, moving on!
The flea market is aptly named the What Cheer Flea Market and it's kicking off on Thursday, August 3rd and goes through Sunday, August 6th. It does cost money to get into the flea market but nothing crazy. For Thursday, which is considered the early-bird sale, it's $5. Friday and Saturday it's $3 to get in and on Sunday it's free.
There are 20 acres of about 400 vendors set up at the flea market, according to KHAK. This is also a flea market that happens three times a year (this is the second one for 2023) and each year the flea markets bring in about 30,000 people. That's crazy!
What Cheer is southwest of Cedar Rapids so depending on where you're driving from it could be a hike but it sounds like a trip that would be totally worth it. And you may even want to take a whole weekend to shop around.
26 Celebrities You Didn't Know Were from Iowa
Here are celebrities who were born in Iowa, and some you may be surprised by!