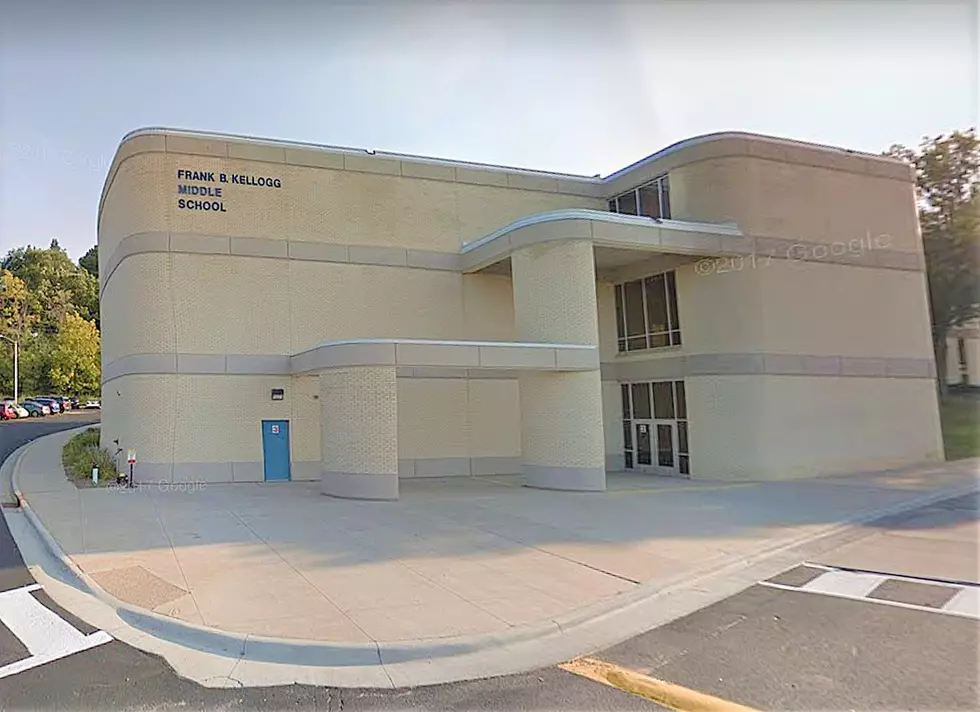 Why Rochester Public School Parents Got Late Covid Contact Alerts
Google
Last Friday, some Rochester Kellogg Middle School students arrived at school, only to be sent home because they'd been in contact with a Covid-19 positive student the day before...but some parents have reported receiving no such notice before sending their kids off to school.
I reached out to the Rochester Public Schools to find out what the notification protocol is and if it was followed in this case (and if it wasn't followed, I wanted to know why).
Heather Nessler, head of communications for the Rochester Public Schools explained the notification protocol.
Covid-19 Student Contact Protocol
First comes the notification to the families of students that need to be sent home or to stay home...
"Our process is that our school personnel – like administrators or nurses – call families to have that dialogue about who needs to stay home or be picked up from school – sometimes we learn that some students are considered a close contact in the middle of the day, based on when we learn of a positive case.

There's not a perfect formula for when we are notified about a positive case. Regardless, step 1 is to keep our students at home, or to send them home and this is done ASAP with a phone call."
Then a letter is sent out...
"After we have a phone call with parents, we follow up with a letter to the close contacts which spells out the quarantine process. We send general letters notifying parents/guardians/and staff that there was a positive case within the building. This is part of the transparency process and also required notification."
No system is perfect, and that proved true last week?
"I have checked in with the principal regarding your email... She informed me that based on the number of students they were trying to notify in this instance, they used our automated phone system to notify parents as quickly as possible.

The list of students considered close contacts was not available until after school dismissed on this particular day.

There was a technical difficulty, and the phone call notifying parents in the evening did not actually result in a call.

The issue with the automated system (Skylert) was corrected through technical support. Therefore, the notification letter and call were both sent out on Friday morning.

The administration quickly realized students that should not be coming to school were arriving, and should be sent home, so they worked to make additional calls all by 8:15 or so. The principal was outside with counselor and other administration to explain the mistake to parents.
Has this happened before?
This is not a common mistake, and this is the first time that I have heard of a notification issue resulting in an instance like this since the beginning of the school year.
According to Nessler, this week 651 people are in quarantine this week. Of those, 648 are students.
As always, if you have a comment, complaint, or concern about something I wrote here, please let me know: james.rabe@townsquaremedia.com
Listen to James Rabe and Jessica Williams 6a to 10a on Y-105 FM's Early Morning Show.
10 Local Attractions that are Still Loved in Rochester
Rochester, Minnesota has many different attractions ranging from historical to outdoorsy. But many attractions, even though they've been around for a while, are still loved in Rochester.