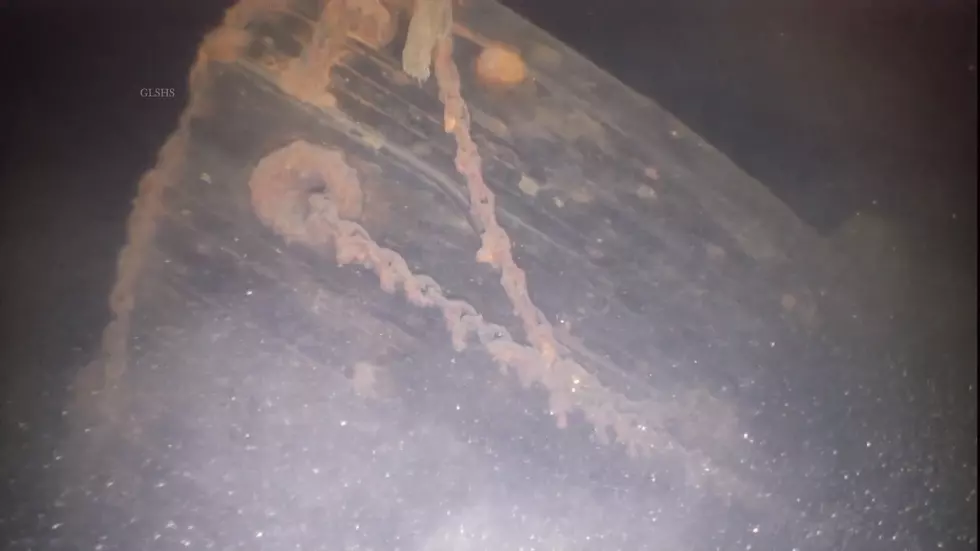 150-Year-Old 'Bad Luck' Shipwreck Discovered In Lake Superior
Great Lakes Shipwreck Historical Society
The Barquentine Nucleus which sank in 1869 was considered to have some bad luck. It was recently discovered 600 feet underwater in Lake Superior.
According to the Great Lakes Shipwreck Historical Society, the 144-foot Barquentine Nucleus got caught up in a wicked storm on September 14th, 1869. The shipwreck was recently found in Lake Superior under about 600 feet of water.
The Nucleus is considered to be one of the oldest ships to go down along Lake Superior's Shipwreck Coast. It was discovered with a Marine Sonic Technology side-scan sonar two years ago. It was positively identified last year using a Remotely Operated Vehicle by the Shipwreck Society.
If you're wondering how exactly the ship has bad luck, let's dive into some stories.
The ship went down while it was carrying iron ore, however, it wasn't the first time it sank (it actually sank twice before). 15 years before it's a final voyage, the ship rammed and sank the side-wheeler S.S. Detroit in Lake Huron, back in 1854.
Continuing with the bad luck, while the ship was going through the bad storm in 1869, it began to take in water. After taking too much water, the crew had to abandon the ship. Shortly after the crew got on the lifeboat, the mighty vessel sank.
That's not where the bad luck ends though. A few hours after the wreck, legend has it that the crew was spotted by officers and attempted to hail the S.S. Union. Unfortunately, they kept on steaming leaving the crew behind.  I couldn't imagine thinking this was it, while watching what has probably been thought of as the only chance of survival steam away. Thankfully the bad luck ended with them being picked up by the Schooner Worthington, without a single loss of life.
You can watch the full video from the Society below:
15 Iconic Retail Stores That Don't Exist Anymore (But We Totally Miss Shopping At)
READ ON: Weird, wild UFO sightings from throughout history