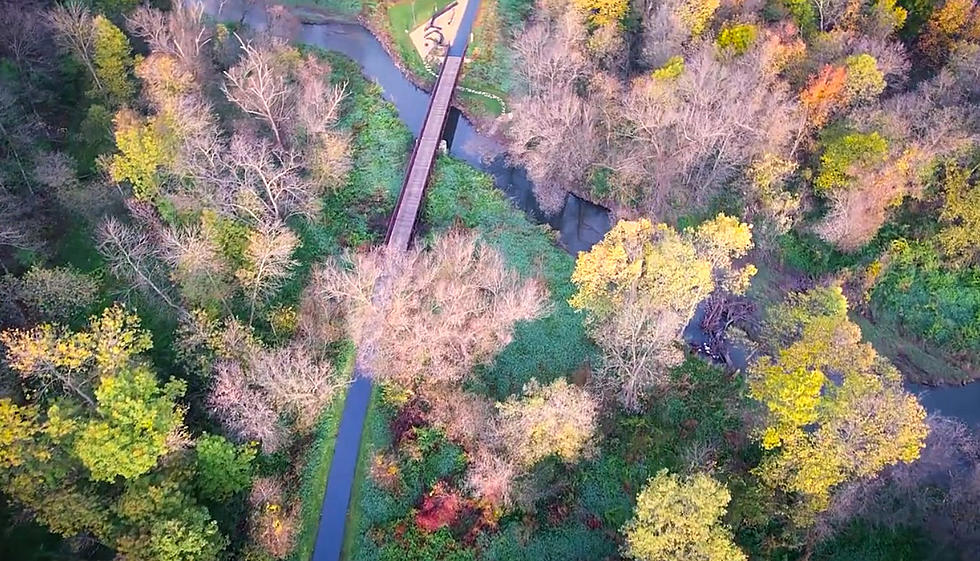 Beautiful 20-Mile Minnesota Trail Has the Most Priceless Views (VIDEO)
Cannon Valley Trail via Facebook
One of the most therapeutic things to do with great weather is to go hiking, and luckily Minnesota offers many trails and parks in which to do so.
Beginning in Cannon Falls is the Cannon Valley Trail. The trail is paved and runs all the way to Red Wing, covering over twenty miles of ground (that should keep you busy for a bit!). The trail is great for biking, rollerblading, hiking, and walking.
Stunning Views on the Cannon Valley Trail in Southern Minnesota
Not only does the trail offer many miles of adventure, but the views are priceless. The sights include exuberant wetlands, daring cliffs, and abundant hills. Some sections of the trail are full of marvelous wildflowers and tall grasses that stretch into the far distance.
Animals of Cannon Valley Trail
Plus, the trail is home to a vast degree of wildlife, including birds, turtles, fish, frogs, and the occasional deer.
The trail showcases Minnesota's beautiful countryside and provides an escape from the busy buzz of everyday life. It supplies a brief disconnect from the stress of our day-to-day lives. Something, I'm sure we could all use from time to time.
Where is the Cannon Valley Trail?
Cannon Falls is about 45 miles south of the Twin Cities, so really, what's stopping you? Hop in the car and take some time to move your body and enjoy the beauty and warmer temperatures of Southern Minnesota.
Cannon Valley Trail Map
VIDEO: See the Cannon Valley Trail From Above
For more information about the park, visit the Cannon Valley Trail website.
LOOK: Highest-rated Free Things to do in Minnesota, According to Tripadvisor
Stacker
compiled a list of the highest rated free things to do in Minnesota from
Tripadvisor
.