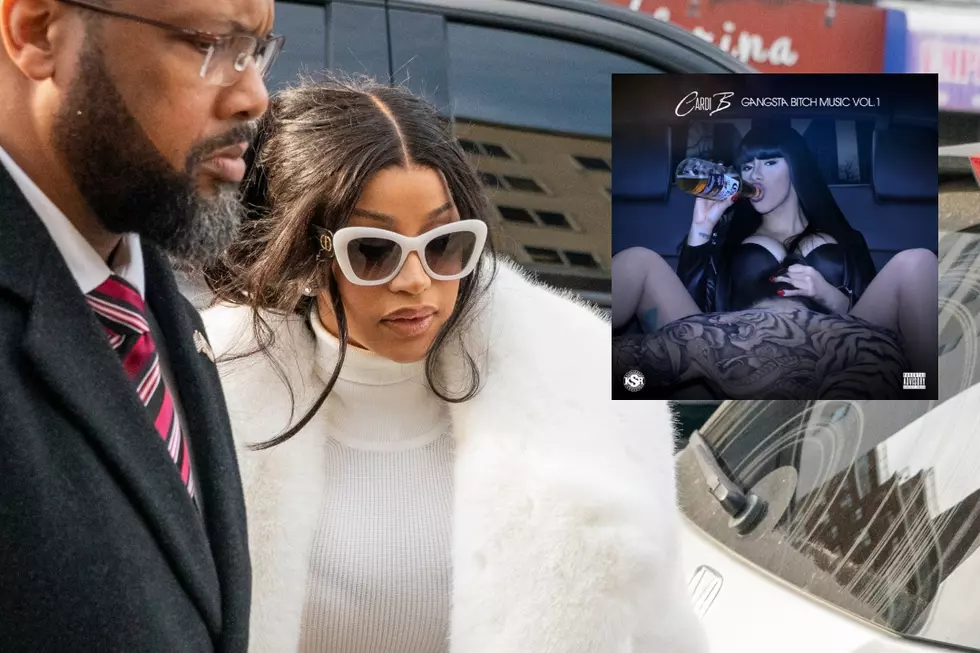 Cardi B to Receive $350,000 From Man Who Sued Her for Using His Photo on Her Mixtape Cover and Lost
David Dee Delgado/Getty Images/KSR Group
Cardi B will receive $350,000 from the man who sued her for allegedly using his photo on her Gangsta B***h Music Vol. 1 mixtape cover.
Cardi B to Receive $350,000 for Mixtape Cover Lawsuit
On Monday (June 12), Kevin "Mike" Brophy entered a new agreement following the conclusion of the case, which he lost last October. The agreement, filed in federal court, states Brophy will pay Cardi B $350,000 and no longer seek a new trial in the case, according to court documents.
"The parties now have reached an agreement avoiding the necessity of Defendants' motion for attorney's fees and application to tax costs and Plaintiff's New Trial Motion, and that agreement includes the entry of the accompanying proposed Order withdrawing Plaintiff's New Trial Motion, withdrawing any claim by Defendants for attorney's fees and costs to be awarded other than as set forth in the Order, and waiving appeal rights," the court filing states.
XXL has reached out to Brophy's attorney for comment.
The Cardi B Gangsta B***h Music Vol. 1 Mixtape Cover Lawsuit
Mike Brophy initially sued Cardi B in October of 2017 for $5 million after claiming a photo of him featuring his prominent tiger back tattoo was used as the man appearing to go down on the rap star on the cover art for her 2016 mixtape. Brophy claimed being seen in the photoshopped image caused trouble in his work and home life. Cardi countered that the man in the photo is not Brophy and called into question Brophy's claims of being detrimentally affected by the cover. Following a trial last October, Cardi B beat the lawsuit.
See Rappers and Hip-Hop Artists Who Sold Their Publishing for Huge Payouts