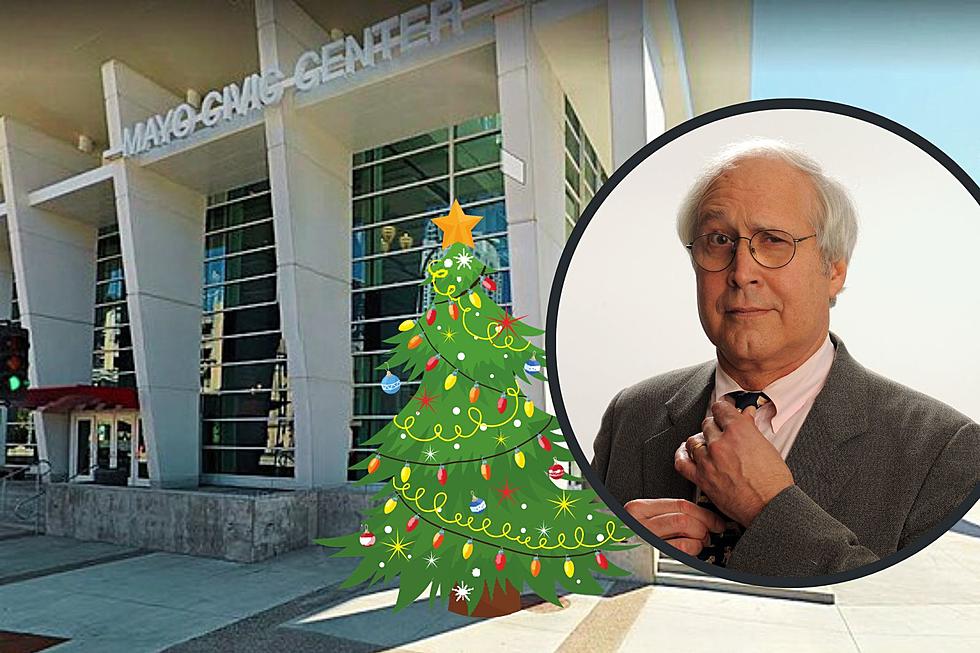 Actor and Comedian Chevy Chase is Coming to Rochester (Tickets on Sale Now)
Michael Caulfield, Getty Images for PCA / Google Maps
One of the most iconic Christmas movies of all time is 'National Lampoon's Christmas Vacation'. And the lead actor of the movie, Chevy Chase, is coming to Rochester, MN this December!
I had actually never seen 'Christmas Vacation' until last Christmas but I still knew of the movie for years. It's a movie title that's a staple in the holiday season. If you love 'Christmas Vacation' or it's a tradition for you to watch it every holiday season, Chevy Chase wants to be a part of your viewing party this year.
Chevy Chase Coming to Rochester, MN for 'Christmas Vacation' Showing
Chevy Chase and his wife Jayni will be coming to Rochester for a showing of 'National Lampoon's Christmas Vacation'. Plus, after the movie, they'll come on stage to chat and take some audience questions. What a cool experience for a 'Christmas Vacation' fan!
They will be in town on Wednesday, December 13th at the Mayo Civic Center. The movie will begin at 6:30 PM.
If you'd like to get tickets they just went on sale today. Tickets start at just $21 (before taxes, fees, and all of that stuff). But there are also VIP tickets you can buy which include a meet and greet with Chevy Chase. Those start at $245 (before taxes and fees).
This would be such a fun way to celebrate the holiday season and get festive, whether you have VIP tickets or not!
The 10 Fastest Growing Cities in Minnesota
Gallery Credit: Troy Dunken