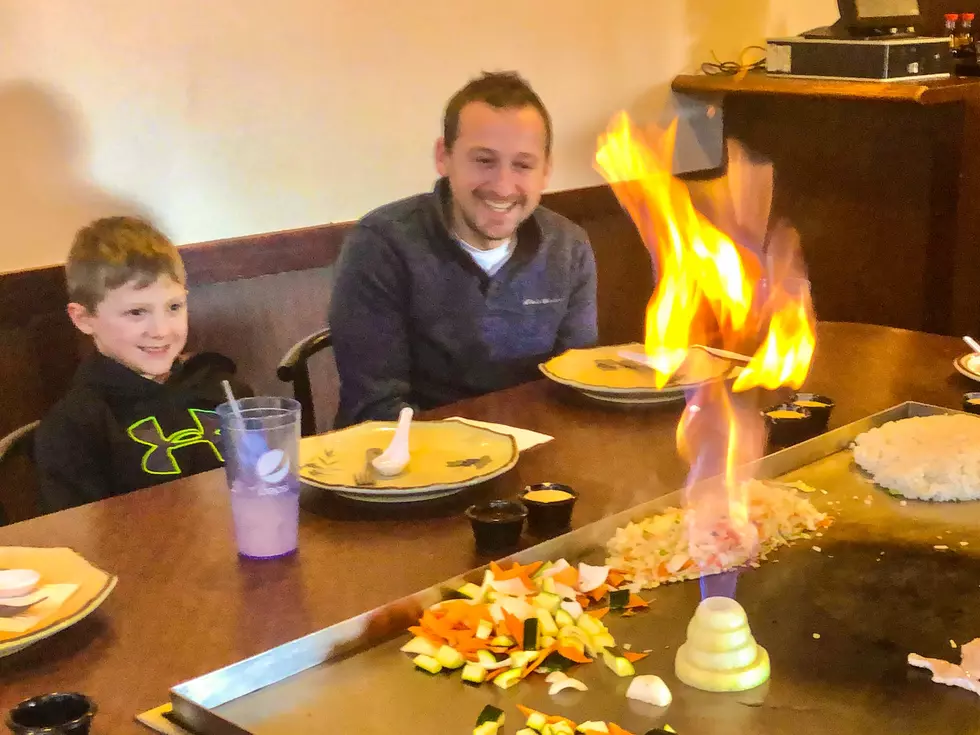 Dunken Is Psyched That Jenpachi Japanese Steak House Has Reopened
Townsquare Media
I can't tell you enough about how bummed I was when I heard Jenpachi Japanese Steak House would be permanently closing their doors back in June. Ever since I moved to Minnesota, Jenpachi has always been my go-to for celebrations ranging from anniversaries to promotions.
That's why I was super excited when I learned that Jenpachi would be reopening and bringing back their hibachi chefs, who are equally as skilled as they are entertaining. I took my son to lunch there the other day and we had such a great time watching them cook our food right in front of us!
Jenpachi is hands down my favorite place in town to get sushi - their sushi rolls are humungous - but their menu is so packed with so many other great things to choose from and their lunch specials and dinner entrees are out of this world.
Whether you're in the mood for chicken teriyaki or steak, noodles, special fried rice, filet mignon, shrimp, salmon, teriyaki scallops, lobster tail, or appetizers like egg rolls and gyoza pot stickers, Jenpachi has something to satisfy any craving you may have.
The combo of delicious food and entertaining chefs makes Jenpachi Japanese Steak House the best place in town to celebrate with friends and family. Stop by today at 3160 Wellner Drive Northeast Suite 500 or give them a call at (507) 292-1688 to place a carry-out order.