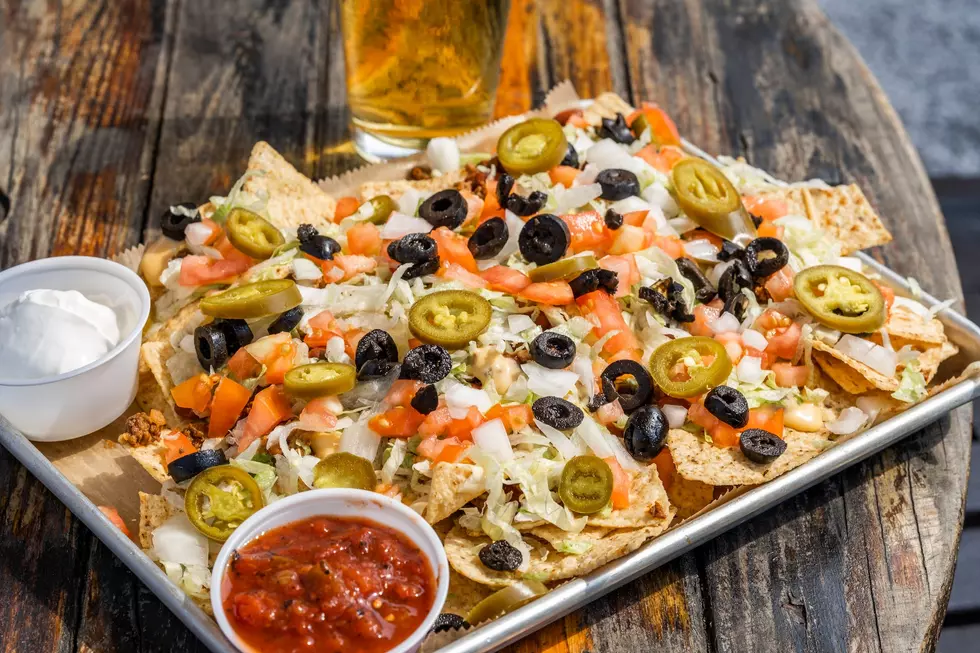 Five Places to Grab Some Amazing Tasty Nachos Around Faribault
Photo by Courtney Cook on Unsplash
It's hard to beat a pile of loaded nachos when it comes to satisfying your appetite for a dose of Mexican food. Chips and cheese of course, but after that the sky's the limit when it comes to ingredients. Meat, tomatoes, onions, olives, corn, beans, salsa, guacamole, sour cream, and just about anything else you can imagine.
A survey by Zippia revealed each state's favorite dip for the celebrated tortilla chip. Salsa was Minnesota's top pick -- along with most of the country. Queso and guacamole both scored pretty high as well. (All three would be welcome on my nachos.)
Here are the top five places in the Faribault area to grab a plate of nachos according to Yelp user reviews:
El Tequila Mexican Restaurant (951 Faribault Road, Faribault)

"

I love El Tequila's queso!

"

Dawn's Corner Bar & Grill (200 Railway Street, Dundas)

"Food is always good and servers are very friendly."

El Tequila

1010 Highway 3 South, Northfield)

"I'm so fond of the super fast service, yummy fresh salsa and kind people,"

Carbone's Pizzeria (1525 Division Street West, Faribault)

"Loved the Nachos Supreme!"

Tacoasis (1140 Highway 3 South, Northfield)

"My favorite is the Super Nacho."
We left out the fast food restaurants like Taco Bell and Taco Johns -- which all also have tasty nacho choices for you.
According to GypsyPlate.com, the ten best nacho toppings are:
Cheese
Ground beef
Pico de gallo
Guacamole
Barbacoa Beef
Black beans
Chicken
Corn
Chili
Queso dip
How much a box of Girl Scout cookies cots throughout the years
Spring is the time of year we see Girl Scouts out hustling hard to sell their scrumptious cookies. We all know that the price of a box has gone up, but do you know how much the price has increased? Thanks to
finance.yahoo.com
, we now know.