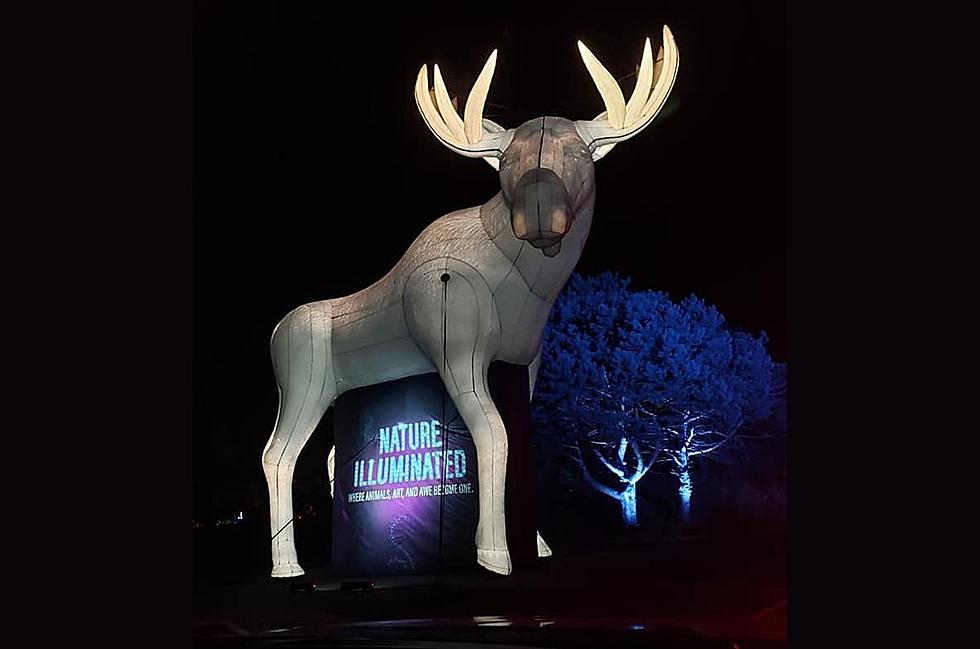 How to Score a Free Pass to the Minnesota Zoo's Nature Illuminated
Credit: Kara Swanson
The Minnesota Zoo kicked off their second annual Nature Illuminated event at the beginning of December. I hear that it's a very cool experience and so we want to get you and your family in for free!
What is Nature Illuminated?
If you aren't familiar with Nature Illuminated, this event started last year and was so popular they brought it back. It's a drive-thru event where you'll see massive, illuminated animals all around the zoo grounds. My parents went last year and said it was amazing.
The drive-thru experience is what people were able to enjoy last year too. New this year is the walk-thru version of Nature Illuminated. That part of the event hasn't started yet, that happens next month. But we're not here to talk about the walk-thru event. We have free tickets to the Nature Illuminated drive-thru experience.
How to Win a Ticket to Nature Illuminated
Here's how you can win a car pass to Nature Illuminated. On Monday, December 20th, we'll post a secret code word on our Facebook and Instagram. When you have the secret code word, come back to this post and enter the code word and you're information below. And that's it! One car pass gets everyone who can safely fit into the car into Nature Illuminated.
The only way you'll be able to fill out the form is through the free 106.9 KROC app so if you don't have that yet, download it below so you're ready for Monday. Also, the contest will only be open for 24 hours, so act fast!
The Nature Illuminated drive-thru event goes through Sunday, January 2nd.
Listen to the Get Up & Go Morning Show w/ Dunken & Carly On-Demand below, with the 106.9 KROC app, and on the following podcasting services:
Apple | Google | Spotify
LOOK: Stunning animal photos from around the world
From grazing Tibetan antelope to migrating monarch butterflies, these 50 photos of wildlife around the world capture the staggering grace of the animal kingdom. The forthcoming gallery runs sequentially from air to land to water, and focuses on birds, land mammals, aquatic life, and insects as they work in pairs or groups, or sometimes all on their own.