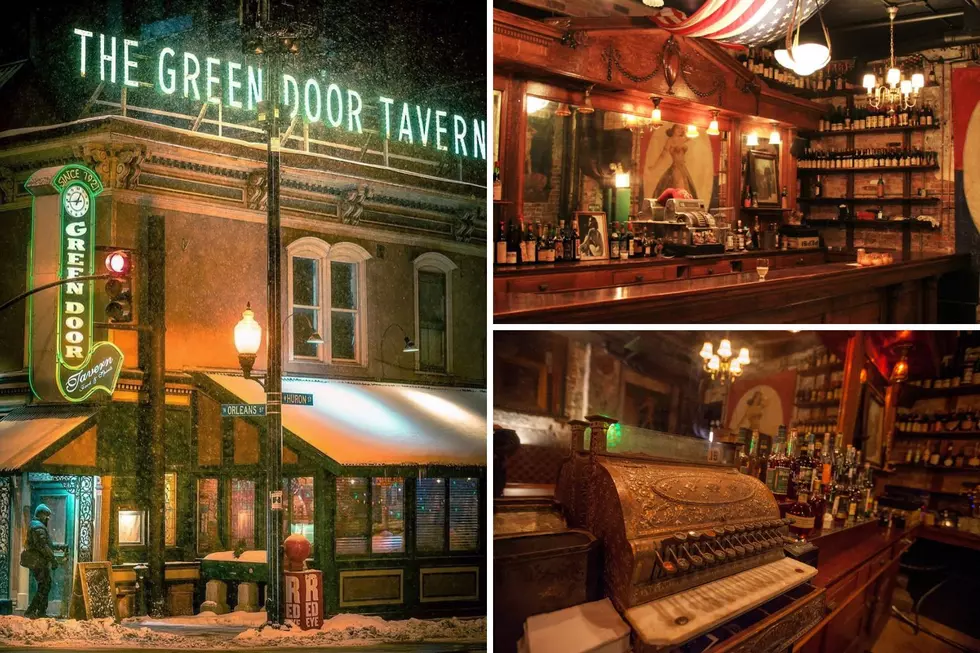 The Oldest Surviving Bar in Chicago, Illinois Has a Rich and Shady History
Secret Chicago and The Drifter Chicago via Facebook, Canva
The Green Door Tavern in Chicago, Illinois is one of the city's oldest and most popular bars with a hidden speakeasy in the basement.
History of The Green Door Tavern in Chicago, Illinois
The building that houses The Green Door Tavern at 678 N Orleans St. in Chicago was originally built in 1872, just one year after the Great Chicago Fire, and it began as a grocery store with living quarters in the rear cottage. In 1921 the building was converted into a bar, and that's when the real fun began.
According to an entry on theclio.com;
 in 1921, Vito Giacomo took over the building and opened a restaurant called the Heron-Orleans. In the basement of the restaurant, Vito's sons Jack and Nello ran one of the first speakeasies in the downtown which was mostly frequented by Chicago's gangsters. Chicago's Dean O'Banion, leader of the North Side Gang and rivals to Al Capone's Chicago Outfit gang, provided the speakeasy's illegal alcohol during the 1920s.
This speakeasy in the basement of Heron-Orleans began to be known as the Green Door in the 1930s, and rumor has it the establishment avoided getting raided by cops thanks to the help of local politicians and law enforcement officials, who were believed to have been on the tavern's payroll.
The Green Door Tavern Today
After the repeal of the 18th Amendment in 1933, The Green Door Tavern was able to operate openly as a legitimate business. Several renovations and expansions have taken place over the years, but the most intriguing part of its history remains; the basement speakeasy, now called The Drifter.
The Drifter's website says;
We offer a rotating list of more than 100 cocktails that are described on custom tarot cards. Each night, the team selects a handful of cards from the deck, allowing for a wildly different experience with each visit.
Here's a preview of the fun that awaits you at The Drifter Chicago...
Who's ready to check this place out?!? The Drifter is open Wednesday through Friday, 5 p.m. to 2 a.m., and Saturdays from 5 p.m. to 3 a.m.
Good luck figuring out how to get in!
On The Waterfront and 9 Other Former Rockfordish Events Ranked
Illinois' 10 Most Infamous People
Here are some of the most infamous people in Illinois history, their crimes or controversies, and their impact.