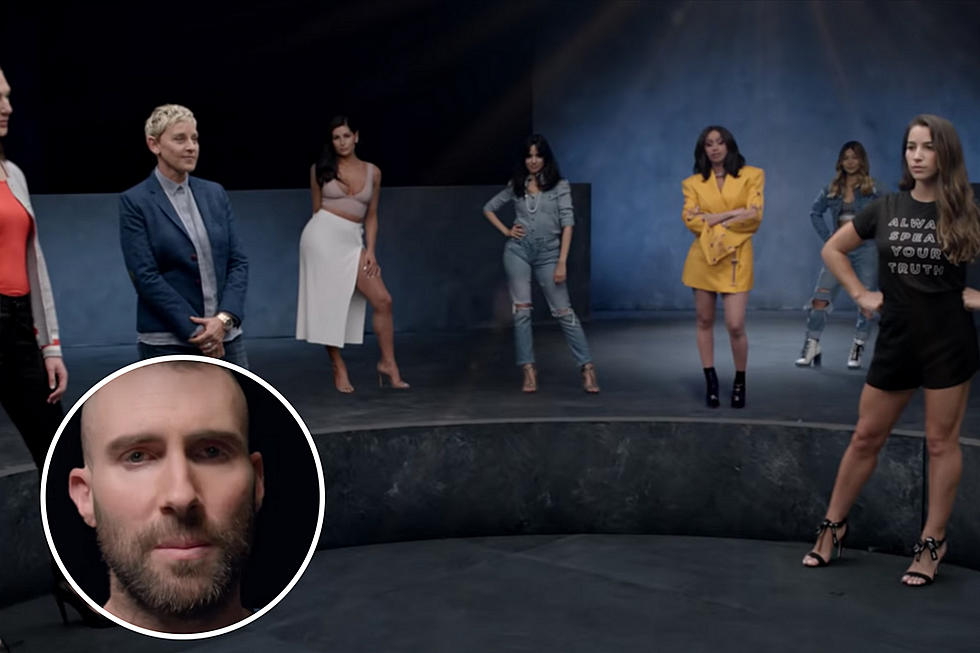 The Story Behind Maroon 5's Epic, Celebrity-Packed 'Girls Like You' Video
Maroon 5, YouTube
Just a week after its release, Maroon 5's "Girls Like You" video has already racked up north of 55 million views — thanks in large part to its star-packed roster of famous guest stars.
"Ellen came on the first shoot day. She was the first person to sign up and support it," Dobkin said of the five-day shoot. "She understood that all the other women were going to be put together with visual effects. It was so funny when she finally started looking around for where the women were coming from, which I did not tell her to do at all. She understood just as an artist — she was like, 'Oh yeah, all these women are coming and going? I'm gonna look around for all of them.'"
As for everyone else, frontman Adam Levine either called or sent personal letters.
"This is the list of people that we were inspired by, who said yes and actually were able to make it," Dobkin continued. "Adam… wrote the letters. Some people he called. I know he called Tiffany Haddish directly. And it was really funny 'cause sometimes the girls come in and their management is like, 'Wait, what's going on?' Cardi flew out and shot the video without anybody approving. She was awesome."
But the one person they couldn't get on board? Helen Mirren.
"She was going to be in it, and we could not work out the schedule. But at one point I looked at Adam and was like, 'We have to stop.'" Dobkin explained. "Seriously, we were like, "Let's go to London and we're gonna get Adele," and we were trying to get a hold of Michelle Obama, and I was like, "You know I extended the final chorus to get everyone in!"
From Cardi B to Camila Cabello: 59 Celebrity Yearbook Photos