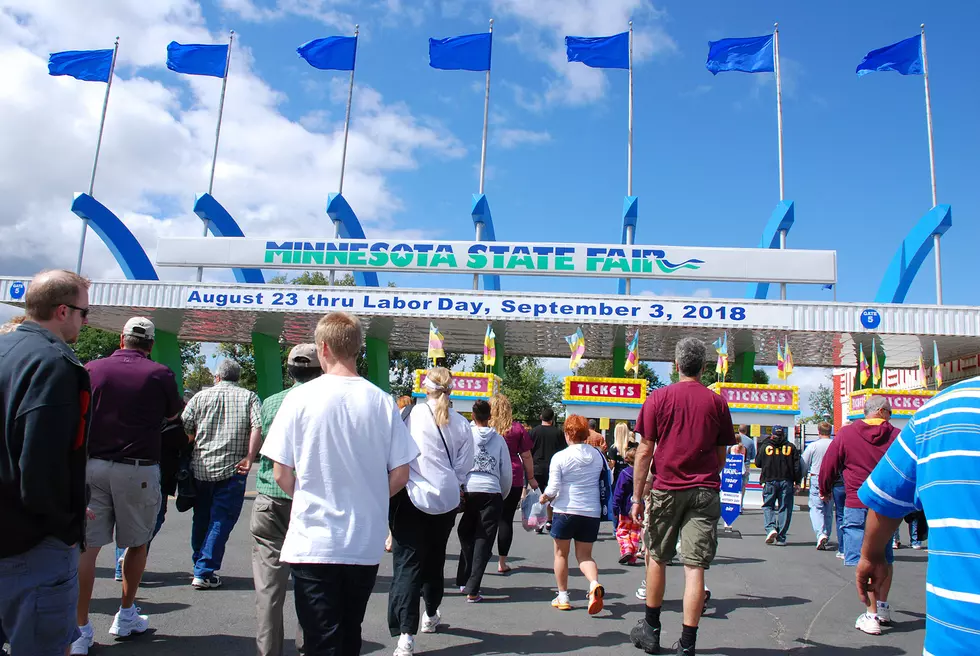 Minnesota State Fair Breaks Attendance Record for 2018
Credit: Minnesota State Fair
The Great Minnesota Get-Together, indeed!
In what seemed like a record-breaking attendance every other day at the fair, something happened for the first time in the Minnesota State Fair's glorious 159 year history - It has set an all-time attendance record by surpassing 2 MILLION visitors.
The final tally?  2,046,533 fair-goers over its 12 day run!
What's even crazier is that the previous record of 1,997,320 was set just last year.
Weather definitely played a factor (as it always does every year), but I think this year could have been even bigger had it not stormed several days. It just goes to show you that people will do just about anything to eat cheese curds and something off a stick...
Below is the 2018 Minnesota State Fair attendance by day:
Thursday, Aug. 23: 122,695 (record)
Friday, Aug. 24: 108,059
Saturday, Aug. 25: 222,194 (record)
Sunday, Aug. 26: 184,716
Monday, Aug. 27: 124,438
Tuesday, Aug. 28: 120,209
Wednesday, Aug. 29: 144,940 (record)
Thursday, Aug. 30: 156,764 (record)
Friday, Aug. 31: 179,402
Saturday, Sept. 1: 270,426 (all-time single-day record)
Sunday, Sept. 2: 241,201
Monday, Sept. 3 (Labor Day): 171,588
So were you a part of history this year?
My wife asks me every year if we can go, and honestly I have zero interest in going until our kids grow up a bit solely for the reason it's so damn busy. Call me an old man (I turn 37 tomorrow) but bumping elbows all day long in large crowds for a bucket of cookies or fried food doesn't sound fun to me anymore.
So I'll just tell you what I tell me wife anytime she asks if we can go: Maybe next year.