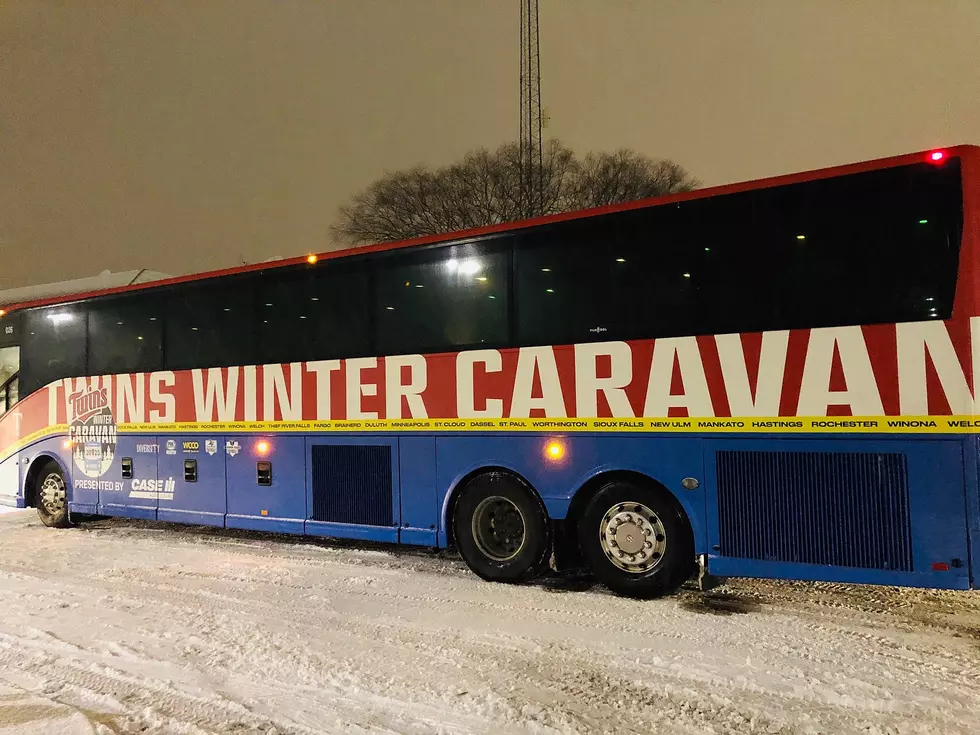 2023 Minnesota Twins Caravan in Rochester SOLD OUT [Updated]
Kim David/Townsquare Media
UPDATE: This event is now SOLD OUT.
The Minnesota Twins Caravan is back in Rochester, MN, y'all! I'm so excited to check out my first Twins Caravan this year. Yes, I'm a big Twins fan and I have never been, crazy. But this year I'll get the chance to go and it's going to be a really cool experience you won't want to miss.
What's the Twins Caravan?
If you've never heard of the Twins Caravan, it's a chance for the Twins to go around the state and meet fans. Some Twins players and personalities (including Rocco Baldelli, Louie Varland, David Popkins, LaTroy Hawkins, and Cory Provus) will be along to highlight the upcoming baseball season, share stories from past seasons, and to sign autographs (so make sure to bring stuff for them to sign!).
Twins Caravan in Rochester, MN
This is the first time since COVID that the Twins Caravan is making the rounds around Minnesota again. They're coming back to Rochester and the date is coming up quick. Mark your calendar for Monday, January 30th 6:30-8 PM, that's when the caravan will be in town.
The big announcement with this Twins Caravan though, is that we're taking over Whistle Binkies on the Lake! So during the Twins Caravan, the restaurant will be closed to the public and it'll be just us and the Twins players. Pretty sweet!
How to Get Tickets to the Twins Caravan in Rochester, MN
UPDATE: This event is now SOLD OUT.
Tickets to the Twins Caravan go on sale on Wednesday, January 11th. Tickets can only be purchased at our Townsquare Media radio station in downtown Rochester (122 4th St. SW) and we take only cash.
As for ticket pricing, one ticket will cost you $15 to get in. But you can get two tickets for $20 AND that includes a free appetizer at Whistle Binkies on the Lake during the event. We have a limited number of tickets so get yours while they're available. We'll see you there!
UPDATE: This event is now SOLD OUT.
Minnesota Twins Hall-of-Famer, Kirby Puckett's House is For Sale (PHOTOS)
Own a piece of Minnesota Twins history! Hall of Famer, Kirby Puckett's house in Brooklyn Park, Minnesota is going on the market for $485,000 and is listed by
Brandon Johnson, REALTOR
with The Twin Cities Team, JP Willman Realty Twin Cities. The home features 3,500 square feet and 5 levels with features that include 5 bedrooms, 3 baths, sun room, family room, wet bar, and more! This house sale even includes some memorabilia and collectible items featuring Kirby Puckett.