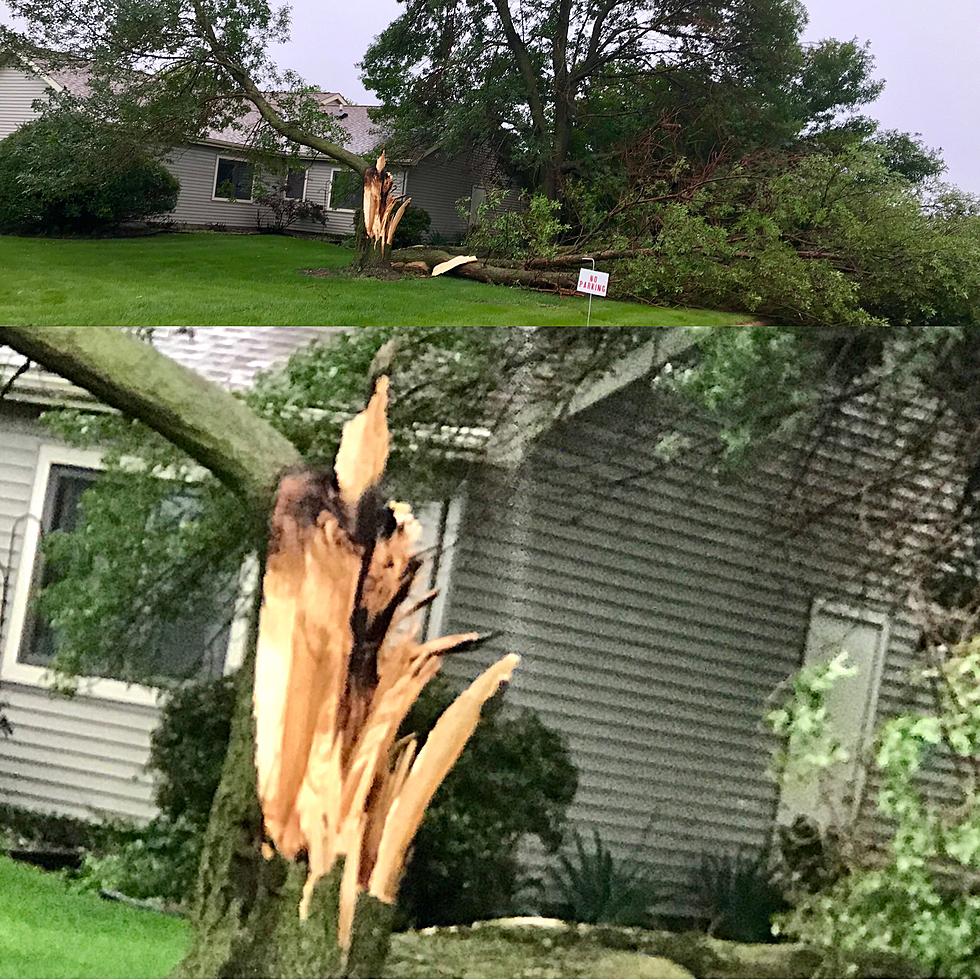 Saturday's Storms Knock Down Trees, Cause Power Outages
Lighting Strike Tree in Kasson (Aaron Galloway/Townsquare Media)
Rochester, MN (KROC AM News) – The series of storm cells that rumbled across southeast Minnesota Saturday morning produced heavy rain, strong winds and more localized flooding problems.
Downed trees and tree branches have been reported in several areas including Rochester, Owatonna, Albert Lea, Austin, and Waseca. Numerous trees were reported down at the Freeborn County fairgrounds. A lightning strike took out a good-size tree at a home in Kasson across from the Dodge County fairgrounds as the second storm wave moved through town late Saturday morning. A 50-foot tree fell onto a deck at a home in rural north Rochester and a 70-mph wind gust was reported in Rochester's Century Hills neighborhood. A semi-truck was blown over by strong winds while driving on I-35 near Albert Lea around 11:00 AM. The driver suffered non-life threatening injuries.
At 2:55 PM RPU reported 19,471 customers were without power. (See the latest count here.) Reports indicate power was out in Pine Island for about an hour Saturday morning. More than 600 customers in Chatfield were without power as of 1:30 PM Saturday.
The cold front that triggered the stormy weather was moving through the region as of 1:30 PM Saturday and rain is expected to gradually come to an end. It also brought in some cooler air. The temperature at the Rochester airport fell from 80 degrees at 6:00 AM to 63 at noon.