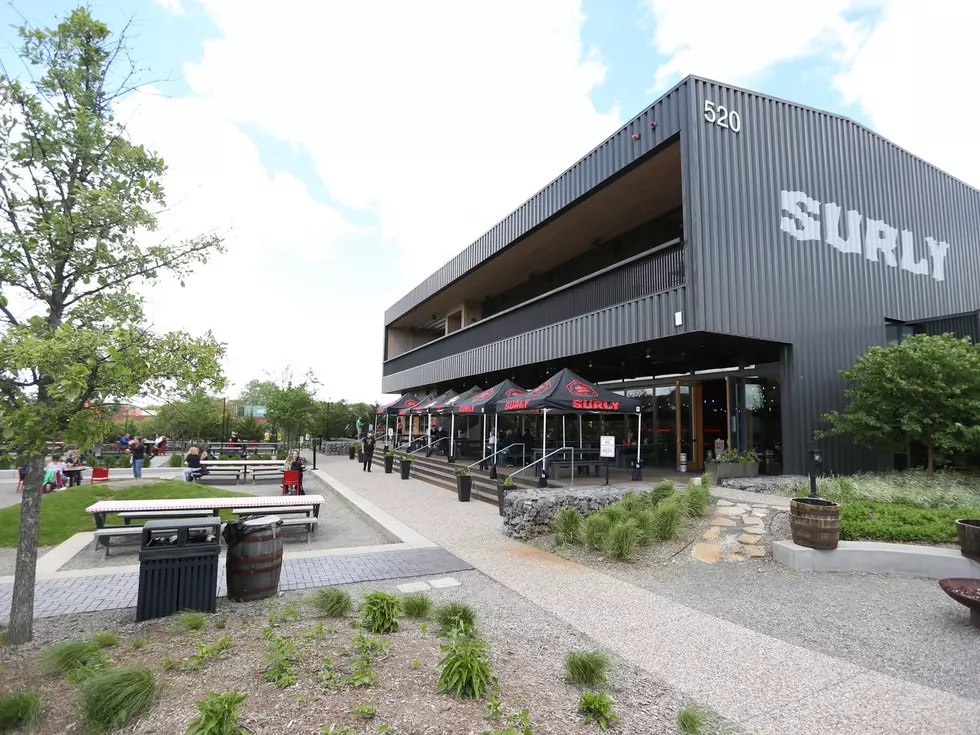 Surly Beer Hall Will Close 'Indefinitely' in November
Surly Brewing Company via Facebook
We ran all the numbers. We looked at all the possibilities. But try as we might to find a way to keep the doors open and our team employed, the writing was on the wall: There was no longer a way forward for the Beer Hall.
In what came as a curveball for many people, Surly has announced that they will be closing their beer hall in Minneapolis 'indefinitely' on November 2nd. According to the release, after running all the numbers and stats, it was no longer feasible for them to keep the beer hall open at this time. Since the beginning of the Pandemic, the Beer Hall has seen a 82% decrease in revenue compared to the same time last year. If they were to remain open, they believed there would be another loss of at least three quarters of a million dollars this coming winter. The change is to maintain the focus of their key asset, which is brewing.
In the release they go on to say that the timing of this release is, "not ideal" as on Monday some of the brewery's hospitality employees notified the Company on their intent to unionize.
As we close the doors of the Beer Hall, we're still moving forward. We'll adapt, change, pivot, and change again. Please support your local bars and restaurants as they face the tough times ahead.
Enter your number to get our free mobile app
READ MORE: See how some companies are changing their businesses to combat COVID-19
Wake up with Jarred Becker every weekday morning from 6a-10a on AM 1390 KRFO
Connect with me on Social Media!
Twitter - @Jarred_Becker
Facebook - Jarred Becker