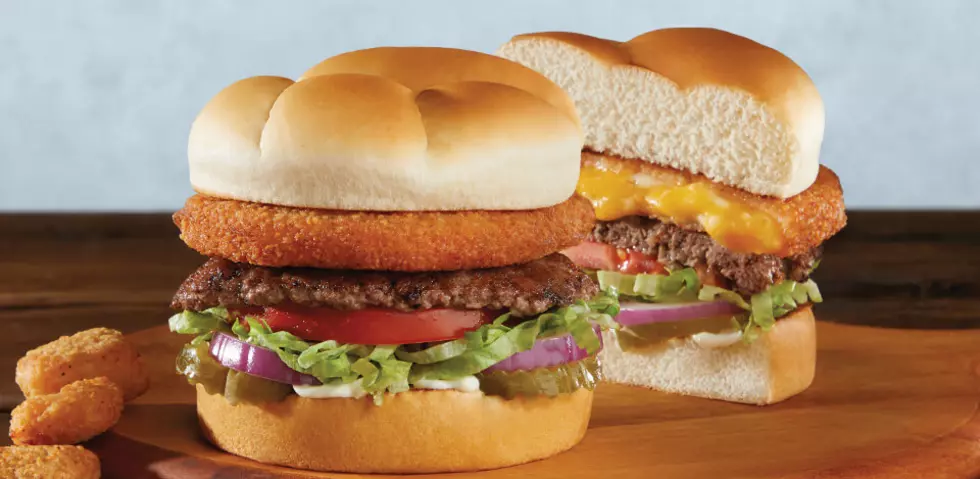 Unique Cheese Curd Burger Returning To Minnesota Next Week
Culvers
It started as an April Fool's Day joke but turned into an actual product-- and now the CurdBurger is making a return to Minnesota next week.
It's fitting that a restaurant that got its start and is still based over in my home state of Wisconsin is the genius behind something called the CurdBurger. That would be Culver's, of course, also home of the world-famous Butter Burger and concrete custard mixers.
And, Culver's is also the creator of the now-famed CurdBurger. It was originally devised as an April Fools Day joke which was posted on their social media channels in 2021. The original picture of the CurdBurger simply showed a massive cheese curd in the middle of a hamburger bun.
However, due to an overwhelming amount of requests from Culver's fans wanting to try it for themselves, Culver's said the imaginary CurdBurger became an actual reality last October 15th. The creation featured a cheese curd patty on top of a regular Culver's burger, along with all the fixings. The CurdBurger was available on October 25th only but quickly sold out at Culver's locations across America's Dairyland.
So this year, Culver's said they're bringing the CurdBurger back-- and they're also making it available for more than just a day. The Culver's website has the cheesy details:
The legendary CurderBurger is making its long-awaited return on October 12th, 2022 – just in time for National Cheese Curd Day! The cheesy delicacy will be available to guests until October 31 or while supplies last.
I didn't get a chance to try a CurdBurger last year, but think it looks incredible! In case you're curious about trying the CurdBurger for yourself this year, Culver's has two locations here in Rochester, on 55th Street Northwest (near Walmart North) and on 28th Street Southeast (off South Broadway near Menards South.)
I'm thinking the CurdBurger might become even more popular this year. Heck, it might even get a mention on TV, much like the following restaurants here in the Land of 10,000 Lakes did-- they were all so popular, they appeared on the Food Network. Keep scrolling to see which ones were featured!
Listen to Curt St. John in the Morning
weekdays from 6 to 10 a.m. on Quick Country 96.5
All 37 Minnesota Restaurants that Have Been Featured on the Food Network
Many Minnesota restaurants have been featured on the Food Network over the years. Some have closed now, but I checked out the
Food Networks website
, the
Diners, Drive-Ins, and Dives website
, and
TVFoodMaps.com
to find all of the Minnesota restaurants that have been featured on their channel in the past and found these 37 (in no particular order) that are still open.