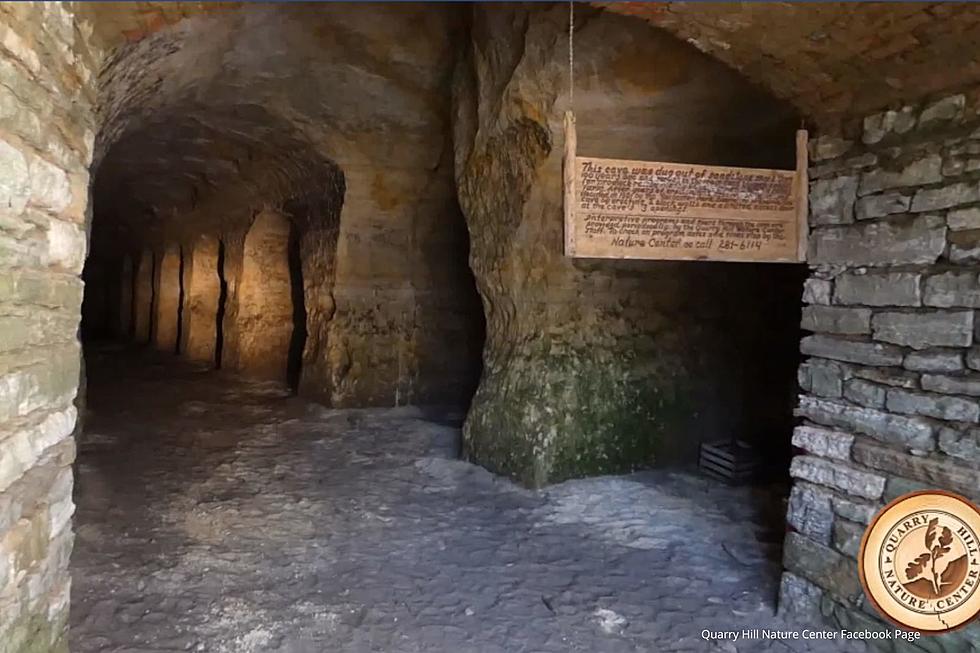 Go Explore A Locked Cave In Southeast Minnesota (VIDEO)
Quarry Hill Nature Center Facebook Page
Go Explore A Locked Cave In Southeast Minnesota (VIDEO)
Full disclaimer:  I am NOT a fan of cold, dark, and old places.  Mostly because there are probably bugs lurking and ready to jump on me, like a cricket spider.  (Yes, they are real.  I have photos below and just so you know, they ARE in Minnesota!).  And when I think of a cave, my stomach gets all weird and I am scared half to death that someone is going to jump out at me if I walked in.  Or bats.  I'm not a huge fan of bats either.
If you've been around Rochester, Minnesota, and gone exploring, you've probably ventured on the trails at Quarry Hill Park.  It is truly gorgeous and you could spend quite a few hours here in the summer watching the fish, turtles, and hiking around.  There is one spot at Quarry Hill that I've never ventured into and that would be the cave.
I've wandered by the entrance to the cave and noticed the locked gates and always wondered what was inside but I've never had the courage to actually go on a tour.  If you didn't know, Quarry Hill Nature Center provides tours but they do tend to fill up pretty fast.  Just watch their website if you want to go explore the cave in person.
In the meantime, you CAN venture inside right now virtually.  This video that the Quarry Hill Nature Center put together really gives a perfect picture of one of Rochester's unique treasures that was carved out in 1882.
Enjoy more videos from Quarry Hill Nature Center at their Facebook page here or YouTube page.
What are some other unique treasures in Southeast Minnesota?
I'd love to hear about the places you love in Southeast Minnesota!  If I haven't been there, I'll add it to my list of places to check out.  Send me a message on my Facebook page (Jessica On The Radio) or DM me on Instagram.
Nasty Facts about the Most Disgusting Insect: Spider Crickets
WARNING: These facts about spider crickets may make your skin crawl.