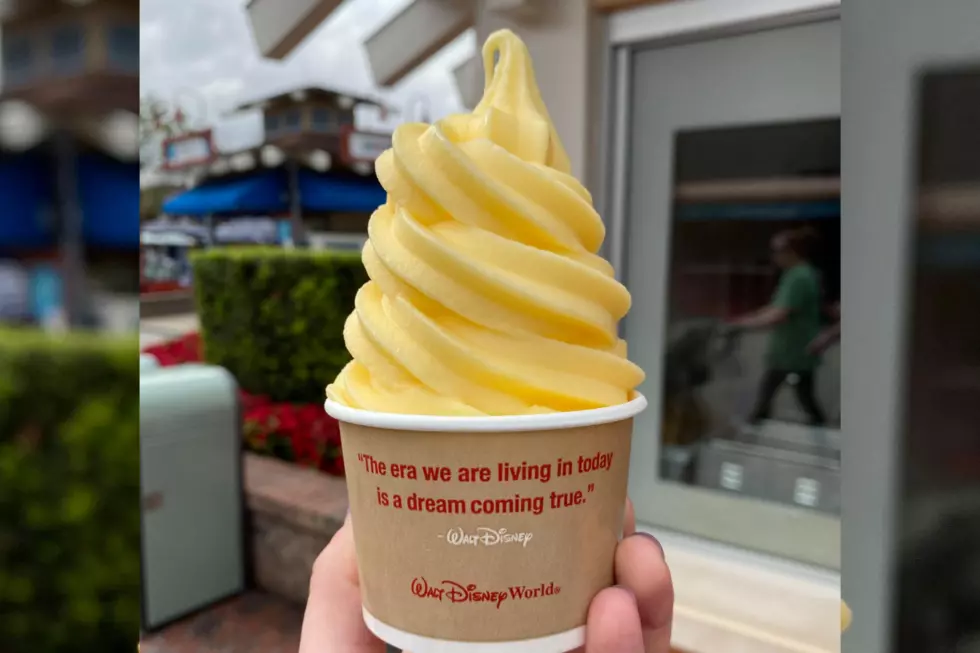 How to Make Disney's 3-Ingredient 'Dole Whip' at Home
Abbey Minke
I'm a die-hard Disney lover. I am a huge fan of the movies and shows, and have been dreaming of going to Disney World since I knew it existed. I finally got to go back in December and got to indulge in one of the best things in the world, a Dole Whip.
Now Dole Whip isn't exclusive to the Disney company, you can get it at the Minnesota State Fair. But the Disney Parks is where this frozen treat gained its cult following, and I am a proud member of Team Dole Whip. That cool pineapple soft serve is as refreshing as it is Instagramable.
Enter your number to get our free mobile app
Disney released their "recipe" for Dole Whip this past week as a way to make up for the fact that people can't be in the parks right now. This simple recipe only has three ingredients, but as someone who is obsessed with random knowledge and food videos, I knew the recipe wasn't completely legit.
Real Dole Whip has no dairy in it. I know because I have a dairy allergy, and can eat this stuff without needing to use an Epipen. Real-deal Dole Whip comes in a bag and is mixed in a special soft-serve ice cream machine.
That being said, the recipe Disney put out is LEGITIMATE. When I followed their directions I was left with a product that had me feeling like I was in the park waiting for a ride on Space Mountain. My mouse-ear wearing heart was soaring.
If you want to turn your home into the Magic Kingdom, here is how to make Disney Parks Dole Whip
How to Make Disney's 3-Ingredient 'Dole Whip' at Home