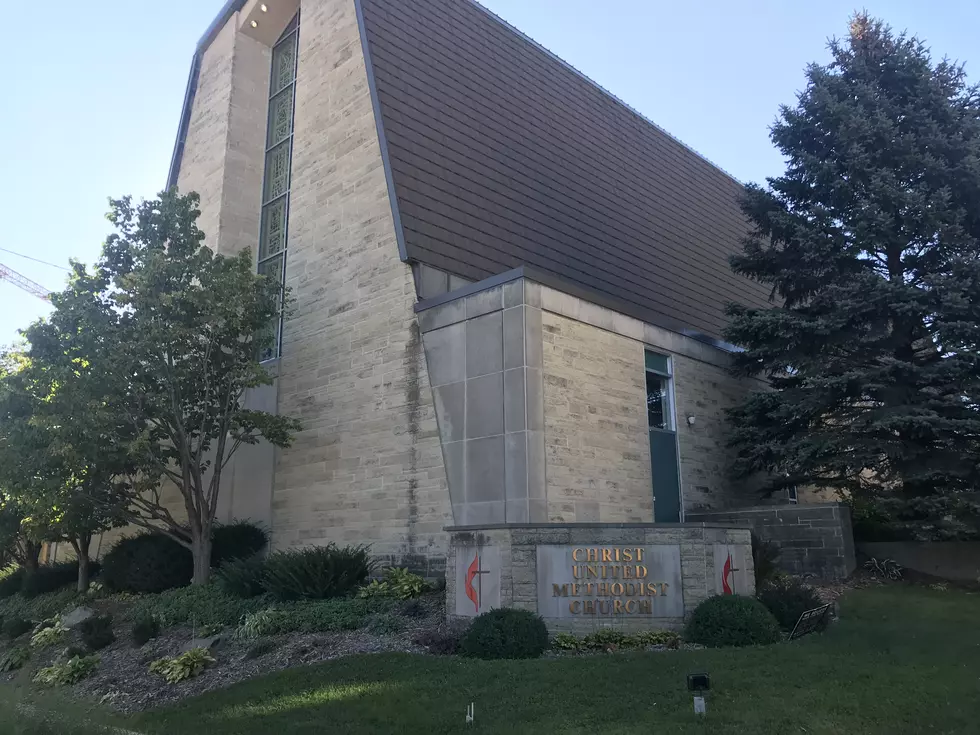 Rochester Church Victimized by Catalytic Converter Theft
Christ Untied Methodist Church. TSM Rochester/Preston
Rochester, MN (KROC-AM News)- Rochester Police are investigating a catalytic converter theft that has victimized a downtown Rochester church.
 A police spokesman says the Christ United Methodist Church reported the car part was stolen off of a van sometime between September 18 and September 25. Church staff members found the part was missing after the van began making loud noises when it was started on Sunday. 
The van is a Ford Econoline belonging to the church. It was parked in the property's east lot that borders 4th Ave. Southwest. 
Jack Jefferson, Director of Operations at Christ United Methodist Church, tells KROC News the van is an important part of the church's worship. He says the van has a lift that's used to transport residents of Rochester's nursing homes to worship services on Sundays. Jefferson says the van is also used to transport the church's youth to various events.  
Jefferson said the church has begun the insurance claim filing process to get the part replaced but cautioned supply chain issues may slow the part's replacement. In the meantime, he said the church is working with volunteers and pastors to maintain transportation to worship for people unable to get there themselves.
Wow! Check out how Rochester has changed throughout the years in these Google photos.
As we are soaring down Hwy 52, it is hard to imagine what life was like in our town before the Target store was built where it is today. Or the house that you live in now, at one point in town, that wasn't there. In fact, Rochester has grown so fast throughout the years, most of our houses weren't even around 50 years ago! Don't believe me? Look through these photos to get a glimpse of what Rochester was like years ago.