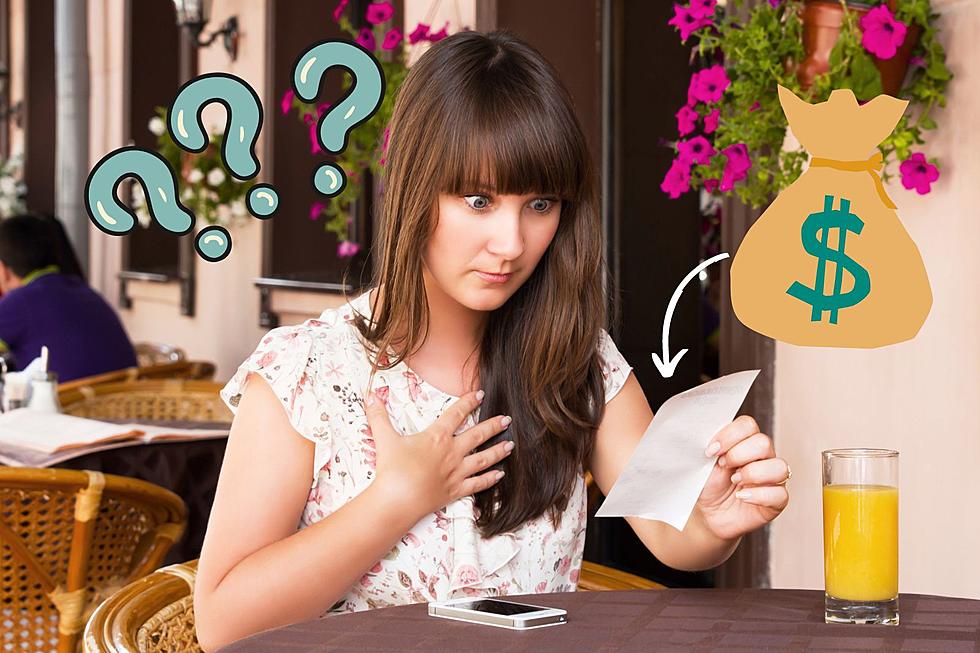 Rochester Restaurant Has Added a New Fee that's Confusing Customers
Thinkstock
A Rochester, Minnesota restaurant has added a new fee to their customers' bills and the internet has thoughts.
The new fee has been added at Five West and someone shared a photo of their most recent bill that includes this new fee. On the bill, they're calling it an 'Employee Wellness Fee'.
On the person's bill, you can see that this new fee is 2% of your total. It's not a ton of money, that's for sure, but what the heck does it mean? What's it for?
Over 300 people commented on this post. A lot of them are saying that 2% isn't an amount to raise a fuss about. Others are wondering what exactly this fee is used for. One person comments, "How exactly is this money applied toward their wellness?" That's what I'd like to know as well, and I'm sure other diners would like to know the same.
What is an Employee Wellness Fee?
According to Larkin Hoffman (an employment and labor law blog), "Some employers charge a 'wellness fee' to cover only mandatory healthcare costs, such as insurance and sick and safe time pay."
So it sounds like, based on that information, that Five West is using this 2% Employee Wellness Fee to pay for the company's portion of their employees' health insurance.
I reached out to Five West for comment on this, to see if they'd give me any insight on this new fee from their perspective, but I never heard back.
UPDATE: I was able to get in contact with the owner and we chatted about the new fee.
READ MORE: What Exactly is Five West's New Fee?
ROAD TRIP! 60 SMALL TOWN RESTAURANTS YOU HAVE TO VISIT IN SOUTHEAST MINNESOTA
Our listeners chimed in with their favorite small-town restaurants and even told us what to order when we visit. Below you'll see 60 great restaurants that you should try as you travel around southeast Minnesota.