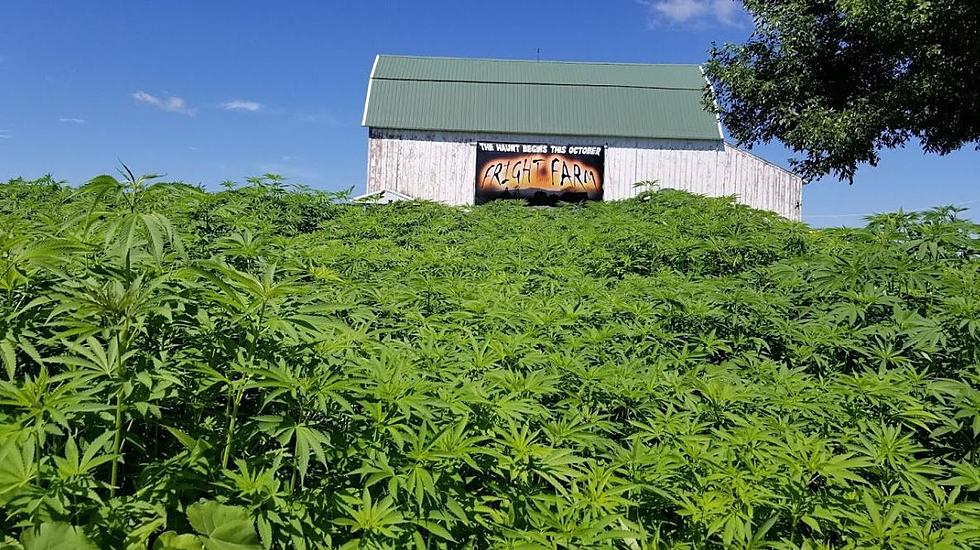 Unique Hemp Maze is a Must-Visit this Fall in Southeast Minnesota
Credit: Hemp Maze MN
Forget about a corn maze, check out this Hemp Maze just north of Rochester, Minnesota in Zumbrota this fall! You most likely see the place as you're driving along 52 north of Rochester. It's hard to miss! The farm is called Willow's Keep Farm and they run the Hemp Maze Minnesota every year.
How Does the Hemp Maze Work?
The Hemp Maze works like all of the corn mazes out there: you go into the hemp field where there's a path, it'll mislead you in some spots, and the goal is to get out on the other side. The maze actually opened in early July, but I know mazes don't dawn on me until it's around corn maze time (so in the fall). It'll be open through Saturday, October 30th, so there's still time to check it out. Entry to the maze is $6 per person and they ask that you wear close-toed shoes because it is a farm field that you're walking on. There are also some fun games to play during your time at the maze too.
Yes, they're also the ones that do Fright at the Farm.
You Can Also Get a Tour of the Farm and Learn About Hemp
On top of being able to goof around a try to find your way out of the Hemp Maze, they also provide a lot of education about hemp in Minnesota. I think hemp is commonly misunderstood so having something like this in southeast Minnesota is awesome. Some things that hemp can be used for include building materials, food, clothing, and healing.
If you want the Hemp Farm Tour to learn more about hemp and its use in Minnesota, tickets are $15 per person and are done by appointment only through October. That $15 ticket, by the way, gets you into the maze, so you don't have to pay another $6 to do that.
Listen to the Get Up & Go Morning Show w/ Dunken & Carly On-Demand below, with the 106.9 KROC app, and on the following podcasting services:
Apple | Google | Spotify
On top of the fun mazes that you can check out in the fall, there are plenty of other reasons that fall in Minnesota is awesome. Keep scrolling to check them out!
Nine Reasons Why Fall is The Best Season In Minnesota [Gallery]
Fall has arrived in Minnesota, and I am so giddy! Here are nine reasons why fall is like no other in Minnesota.